White Walls is an online community dedicated to helping military families make home wherever Uncle Sam sends them. Every Wednesday I will be introducing you to a military spouse and sharing his/her creativity and a little bit about them.
Today, we will meet Kristin Bigouette!
Back in the day, the only thing that stopped me from peeking in to the windows of neighbors' houses was the fear of getting arrested. 😉 I have ALWAYS been in love with how other people decorate their homes (I am THAT guest at parties hinting around at getting a house tour), what they cherish and put on display, the stories behind their most treasured pieces, and seeing a glimpse in to their lives.
Now – thanks to the beauty of the interwebs (big shout out to Pinterest here) we are invited in to homes all around the world and can be inspired, touched, motivated and connected by photos and rooms and ideas that we share. And THAT is how I found Kristin Bigouette!
Kristin is the third installment of my new White Walls Series – and when I saw the photos of her living room online I immediately wanted to see what the rest of her house looked like because I loved her style! Fortunately for us Kristin started a blog about a month ago – Willow Leaf Inspired – and gives us a glimpse in to her kitchen, office (I am CRAZY for how she displays her business name on the wall!), living room, and much more! One of the things I like best about Kristin's style is that she takes AFFORDABLE items (IKEA, WalMart, HomeGoods, etc) and adds her own touch to them. She created a look that is accessible to everyone!
Thanks so much for opening your home to us Kristin – can't wait to see what you create next!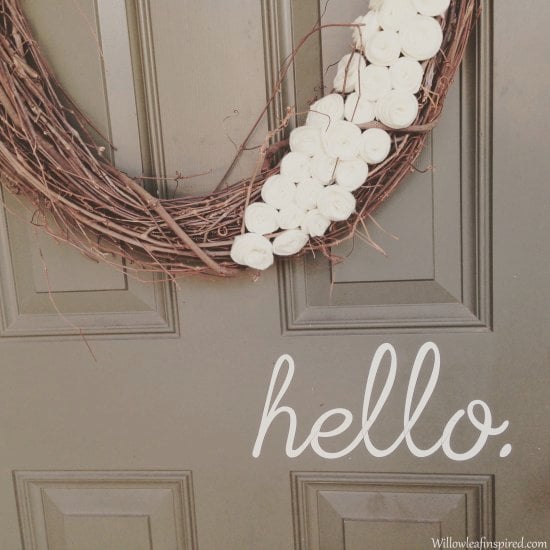 Title:
White Walls Wednesday – Kristin Bigouette
Mentions:
decor, home, white walls
Keywords:
kristin bigouette
Last Updated:
September 27, 2022