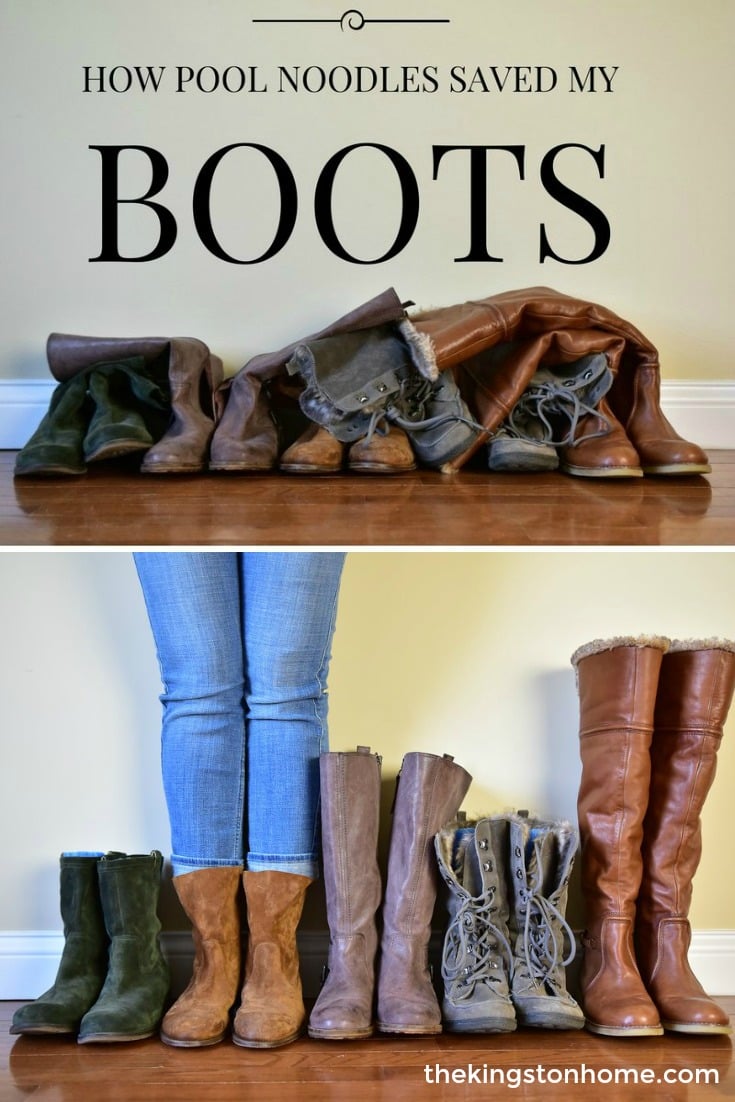 Learn how an inexpensive pool noodle can help you to organize, store, and give your fall boots some extra support!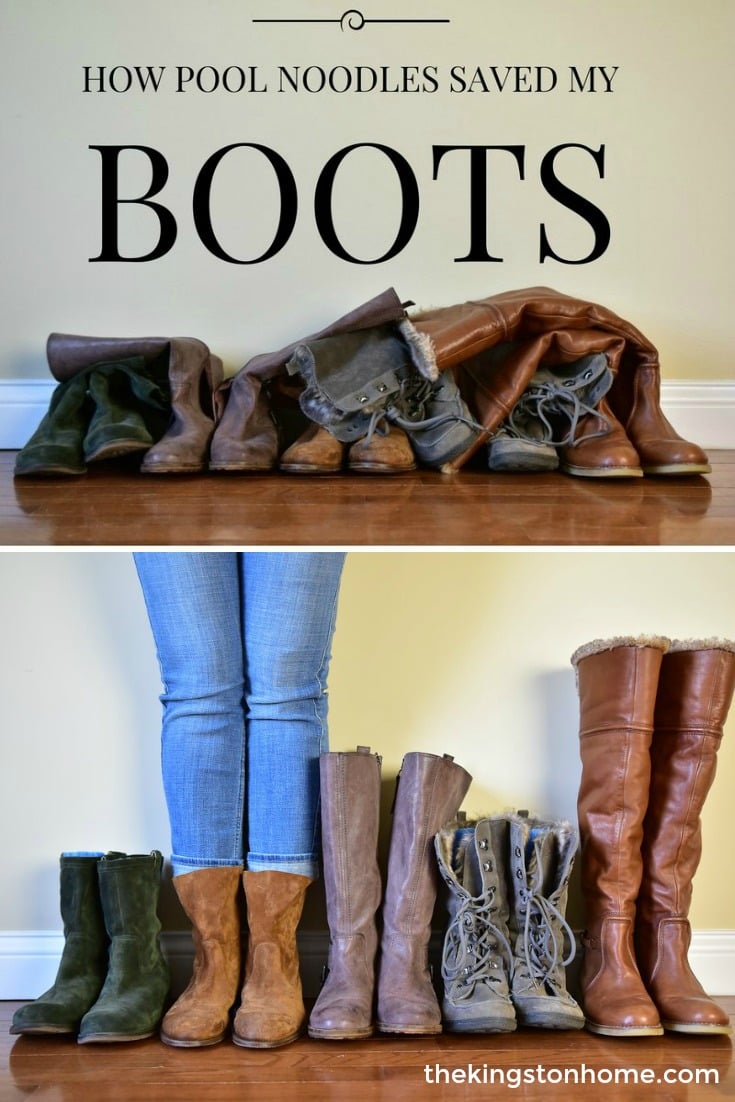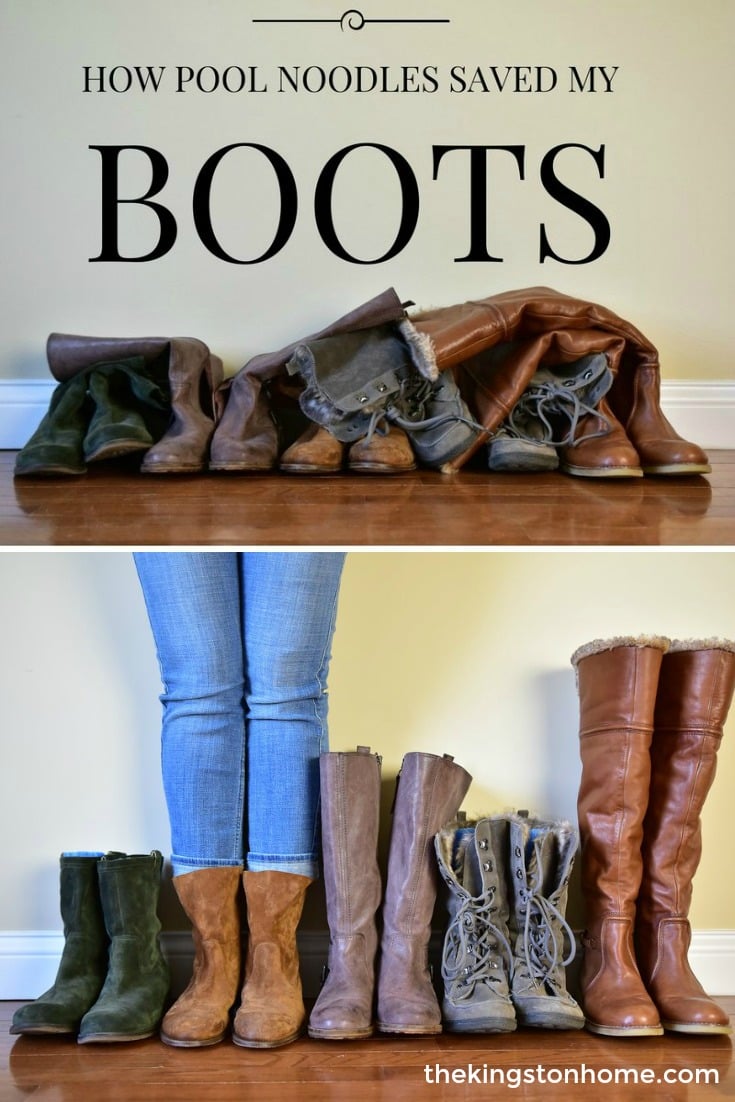 Let's be real. If you are like me you've seen this trick about a bajillion times on Pinterest and thought "It can't be this easy". But when I took out my fall clothes over the weekend, my winter boots looked sad. Wrinkled and floppy and sad. So I decided to give it a try and…my people…OH YES IT CAN BE THIS EASY! So grab yourself a few pool noodles (that are on clearance now all over town!), a yardstick and a kitchen knife and let's do this thing! In like – five minutes. No kidding.
SUPPLIES Needed:
boots
pool noodles
yardstick
cutting mat
kitchen knife
five minutes – maybe less depending on how many pairs of boots you own 😉
how to use pool noodles to save boots:
Place yardstick inside your boot and note the inside measurement/boot height (in this case 10″).
Lay yardstick next to pool noodle and cut 1/2″ shorter than the inside boot height.
Cut a second piece of pool noodle the same length as the first.
Insert in to boots and have the cutest closet in all the land. It is THAT EASY! Easier than taking these photos because…Bizzy Bee. Third time's the charm!
Clearly I need to try more stuff I see online. Thanks Pinterest!