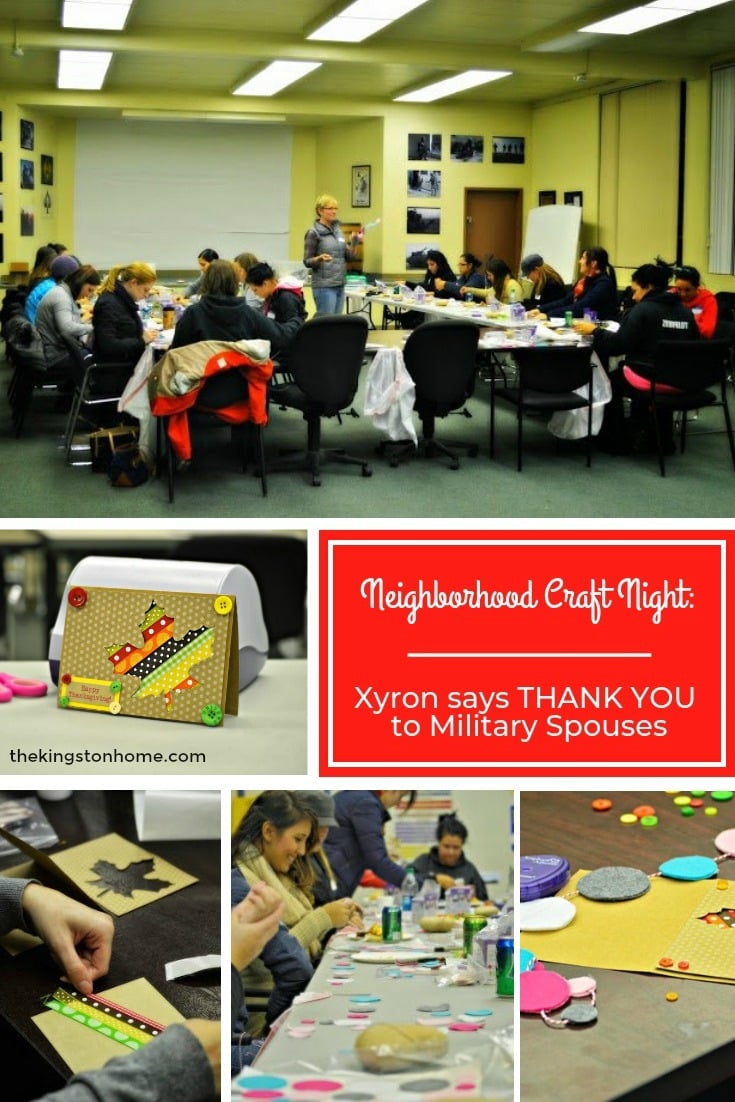 I am a big believer in "spreading the love" of crafting – and over the past few years have shared a series of Neighborhood Craft Nights and encouraged you to reach out to your friends and neighbors and do the same.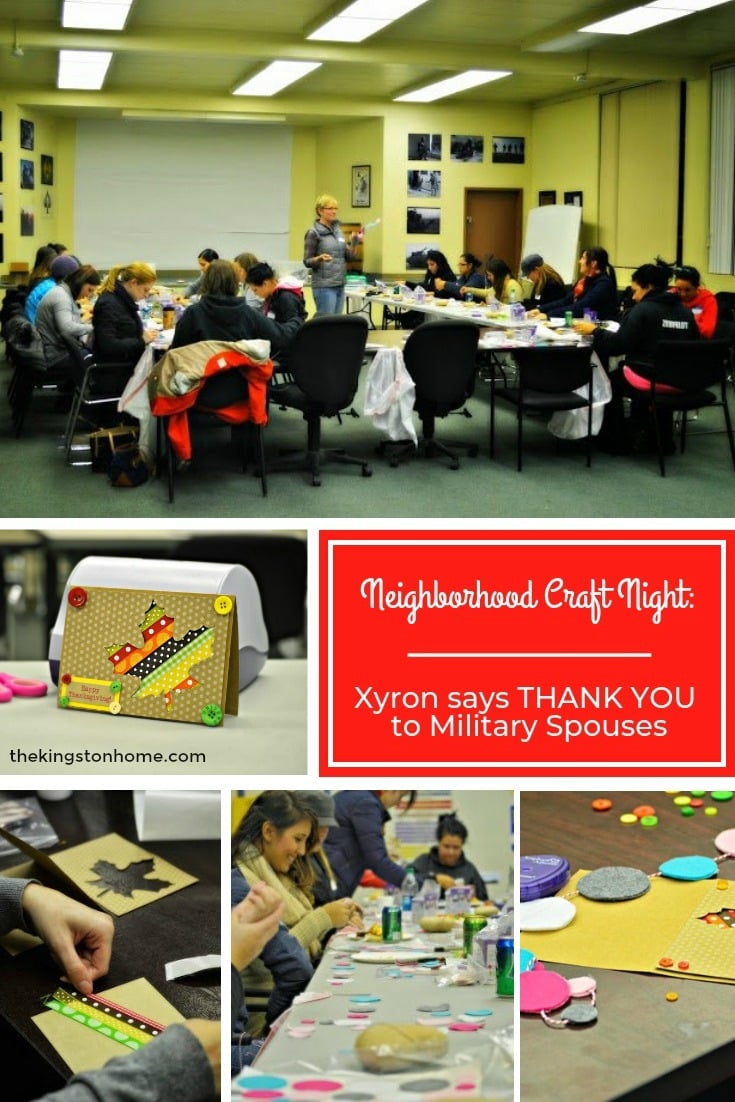 November was Military Family Appreciation Month and Xyron sponsored my biggest neighborhood craft night to date – they invited the wives/active duty female soldiers of the 4th BN 9th INF at Joint Base Lewis-McChord, WA for an evening of food, fun and crafty goodness! Xyron provided all of the supplies for five different holiday themed projects, and every attendee received a Xyron 1.5″ create-a-sticker to take home as well.
Neighborhood Craft Night
Xyron Design Team member Heather Conklin and I guided the girls through each project and were thrilled with how everyone put their own special touch on each creation. No two projects turned out the same – I love that! (All photos courtesy of Valley Floor Photography.)
Heather and Ruth – our favorite craft night guest!
If any of you have taken my Pinterest class at various events across North America then many of these projects will look familiar to you. We created a felt garland, a Thanksgiving ribbon card, a tissue paper Christmas card, a mini notebook and a Christmas ornament. The girls had a blast playing with the different products and techniques!
It just isn't Craft Night without some delicious goodies!
Of course there were prizes too! Thanks Xyron!
Want to learn to make these fabulous projects yourself? Then head on over to CraftArtEdu for six FREE videos that walk you through these projects step by step!
THANK YOU to Xyron for a wonderful evening – the girls can't wait to do it again!
And to all my fellow military family members…thank you will never be enough. So incredibly lucky to be part of this tribe.
Title:
Neighborhood Craft Night: Xyron says THANK YOU to Military Spouses
Mentions:
crafts, military, xyron
Keywords:
neighborhood craft night
Last Updated:
September 28, 2022