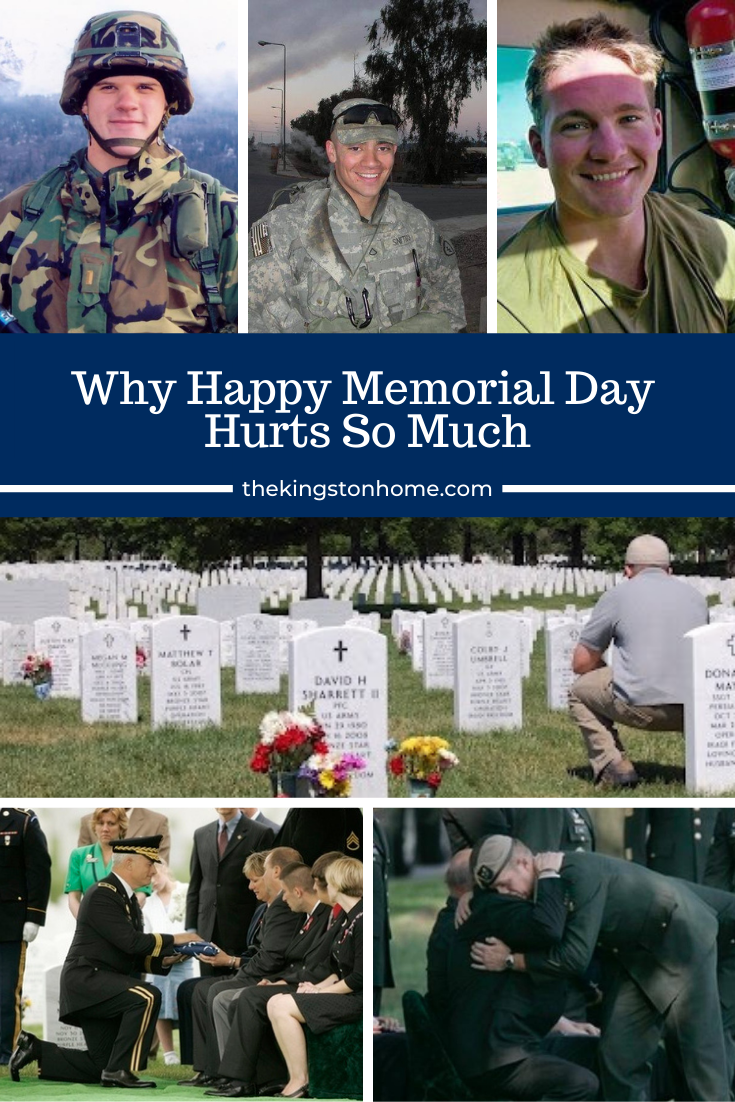 Why Happy Memorial Day hurts so much and why the weekend is more than just pool parties, BBQs, and mattress sales to military families across America. Help us honor them.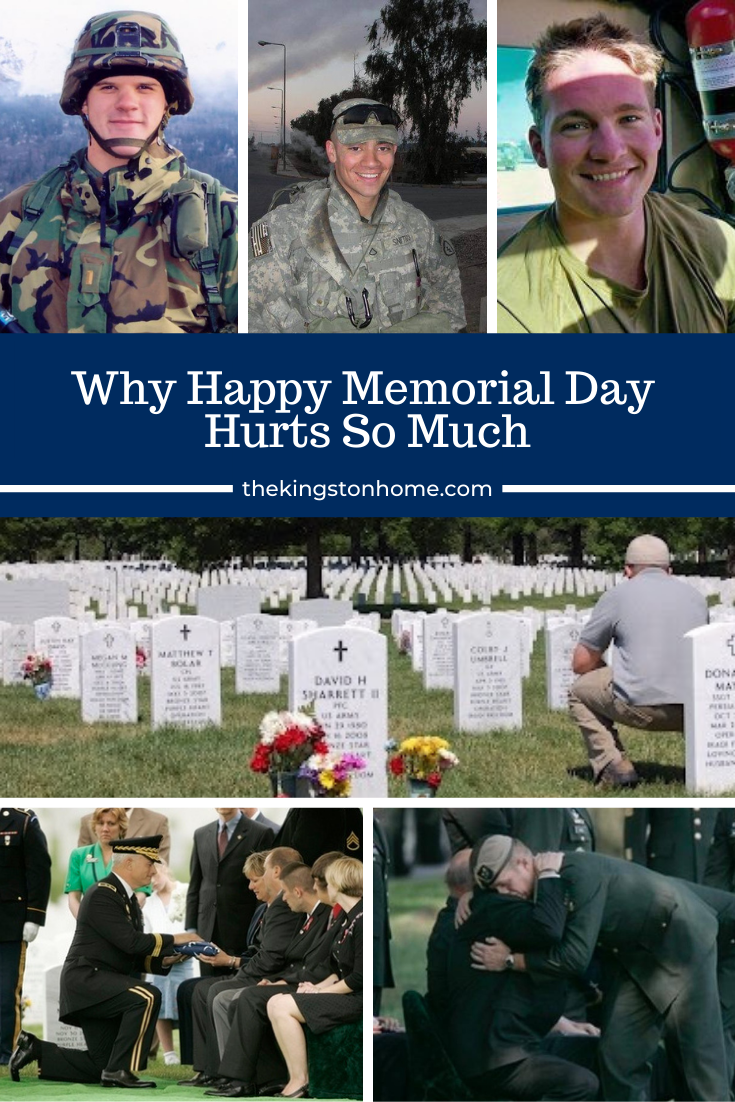 Why "Happy Memorial Day" Hurts So Much and Why the weekend is more than just the start of summer:
"Who are you to tell me how to celebrate my weekend??"
A few years ago when Don and I were in the midst of multiple combat deployments and the loss of several young men that we loved, I posted that it was hard for us to manage the barrage of "Happy Memorial Day Weekend!" wishes and sales on mattresses when it felt like people didn't remember what the holiday was about.
And that was one of the responses I got.
Who am I? I am someone who has had the devastating honor of knowing and loving young men who have given their life for their country. I have stood over flag draped coffins and whispered my goodbyes. I have felt the tremor of twenty-one gun salutes ringing in my ears as I thought my heart was going to break right out of my chest. I have held my breath as my husband humbly looked in to the eyes of grieving families hoping for forgiveness and finding love and grace in return. I am someone who has seen loss and pain and heartbreak and death up close and in person, and has also seen people pick up the pieces and become stronger than I even thought possible.
And yet, I'm not telling you how to celebrate your weekend. I'm telling you that some of us are hurting a little – or a lot. I'm telling you that seeing people brag about their weekend plans makes some of us worry that they are forgetting, or worse yet, never cared at all. I'm telling you that some of us will still be BBQing, still be out in the sun, heck – we might even buy an appliance or a new pair of shoes. But we will be doing it with our hearts a little heavier, filled to the brim with memories.
HONOR THEIR MEMORIES
So if you don't have anyone to remember over Memorial Day weekend I'd like to share these three with you. Having them in our lives was a gift, losing them changed who we are forever. Grab your favorite drink, crank up the music, grill a big ol' steak – and LIVE.
LIVE.
LIVE.
Live for Colby and Ryan and Ben. In the midst of your celebrating raise a glass, take a moment or say a prayer for the incredible people we have loved and lost. Be a little gentle with those of us who are tender hearted this weekend. Just…remember. 🇺🇸
Never forgotten. RLTW
SUPPORTING HELP HEAL VETERANS
Over the past year I have been honored to partner with Help Heal Veterans in their mission to support hospitalized veterans through therapeutic craft kits. For Memorial Day 2021 they launched #VigilforValor – a month-long virtual candlelight vigil in May to honor service members that have fallen in battle and military members who served honorably in war and fell victim to suicide later due to the invisible scars of combat.
They've created these gorgeous wood candleholders and I am proud to honor our friend Colby this year. I hope you'll join us in supporting their important work.