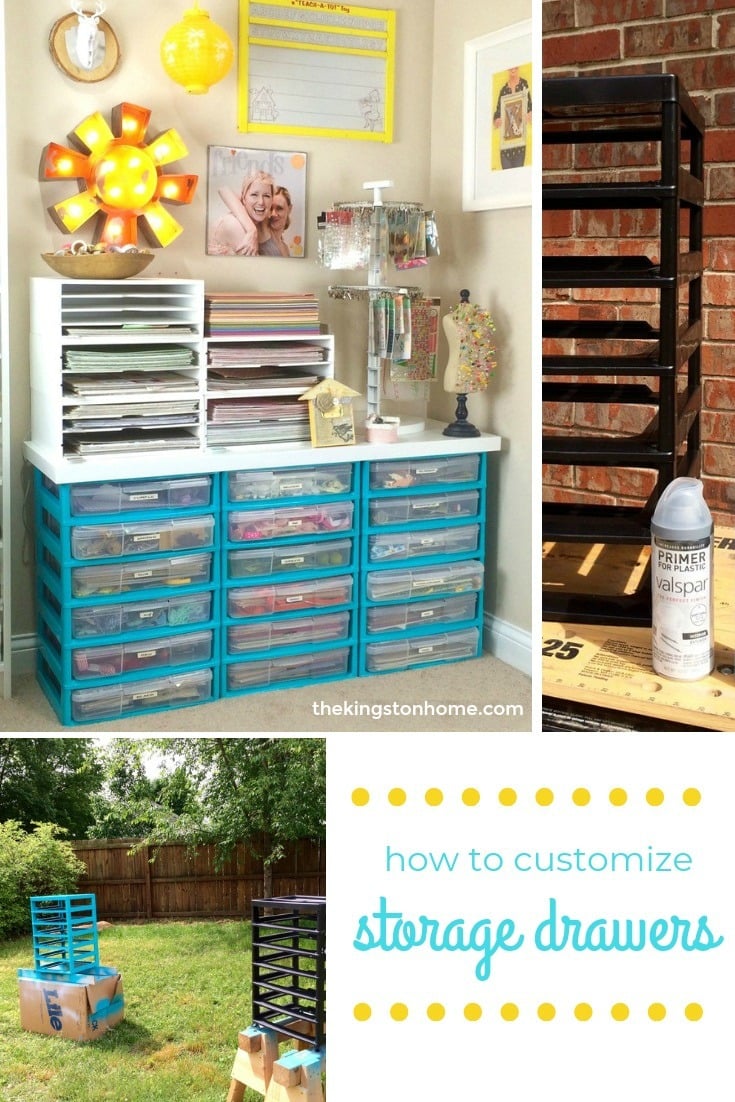 Plastic drawers have always been my storage of "choice" because they are inexpensive and easily movable, but I've always dreamed of more. Enter Valspar Primer for Plastic!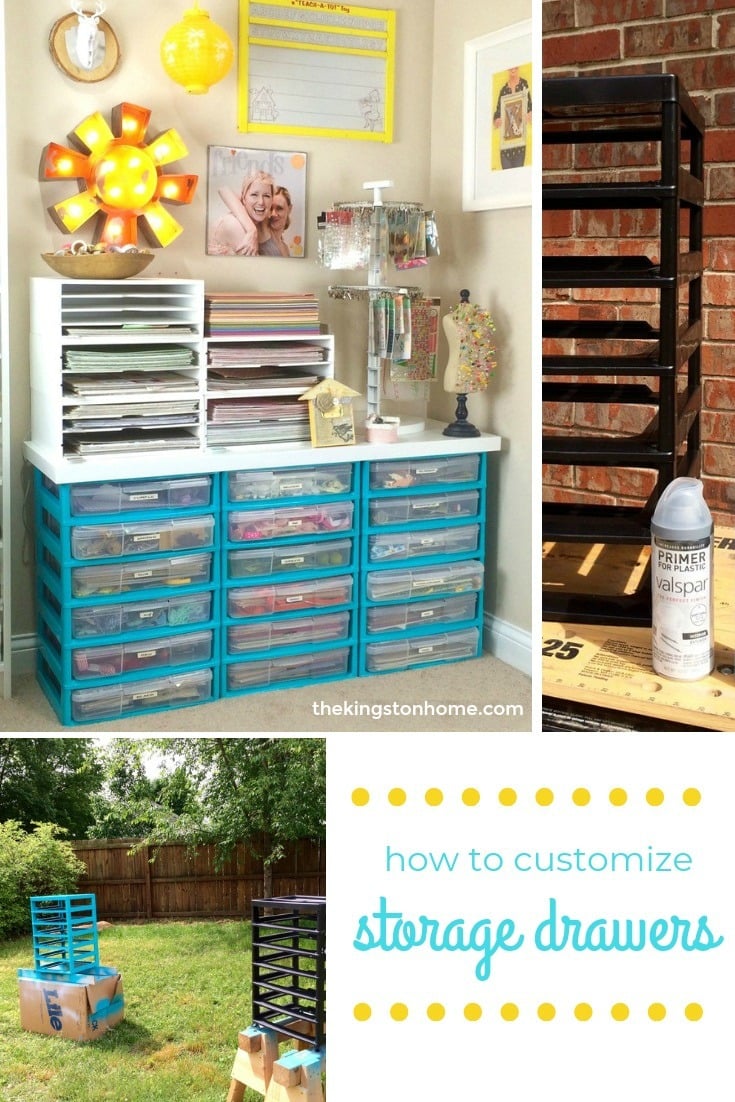 I have a confession to make. I am jealous. SO jealous. One of my guilty pleasures is peeping in to the studios of other crafters around the world through Pinterest, Facebook posts, blogs and video studio tours – and I am JEALOUS when I see people with custom built ins, or studios that have been curated for years and are filled gorgeous antique pieces that are just perfect…because when you move every two years or so like we do it just isn't possible. This hack to customize plastic storage drawers is the answer to my nomad prayers!
HOW TO CUSTOMIZE PLASTIC STORAGE DRAWERS
1. Simply remove the plastic drawers (I used three sets) and spray one coat of primer. Let dry – Don did these outside on a sunny day and gave it about 30 minutes.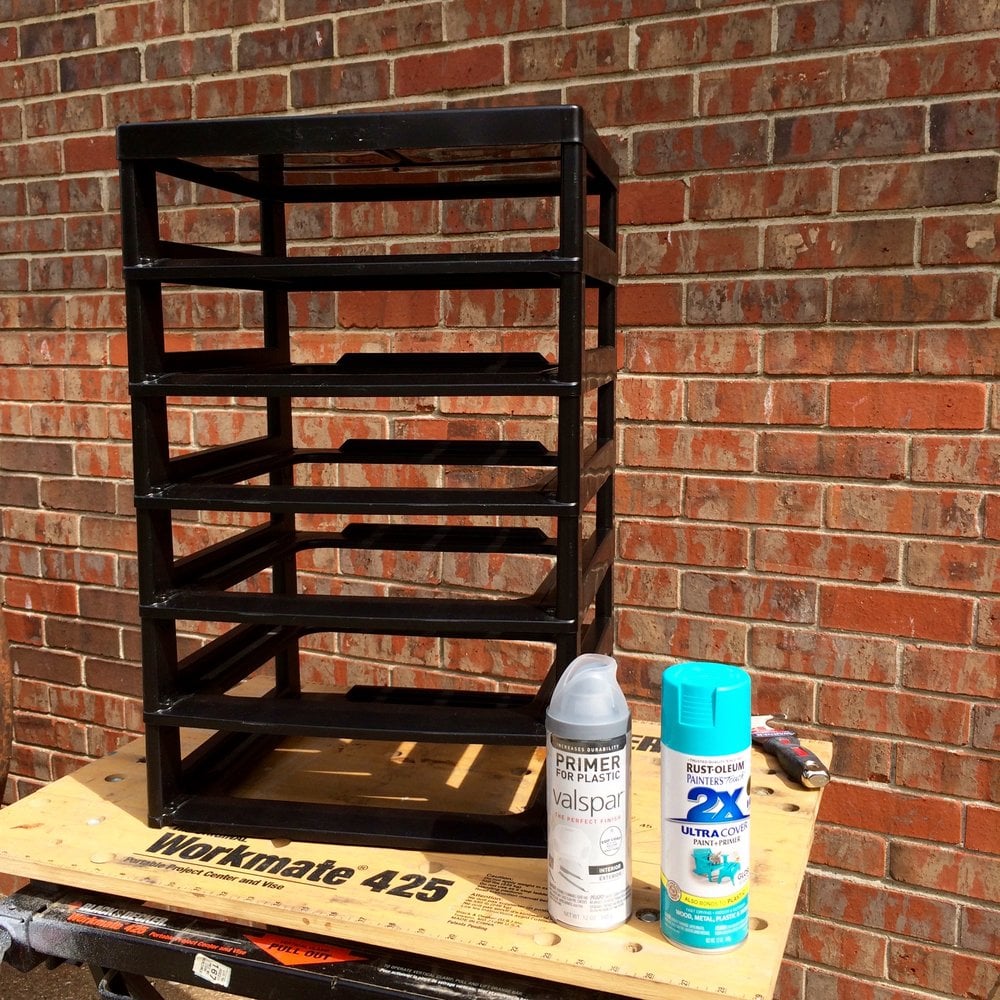 2. Spray your paint color of choice. We used Rust-Oleum 2x Ultra Cover Gloss in Seaside and did two coats – letting dry about 30 minutes between coats.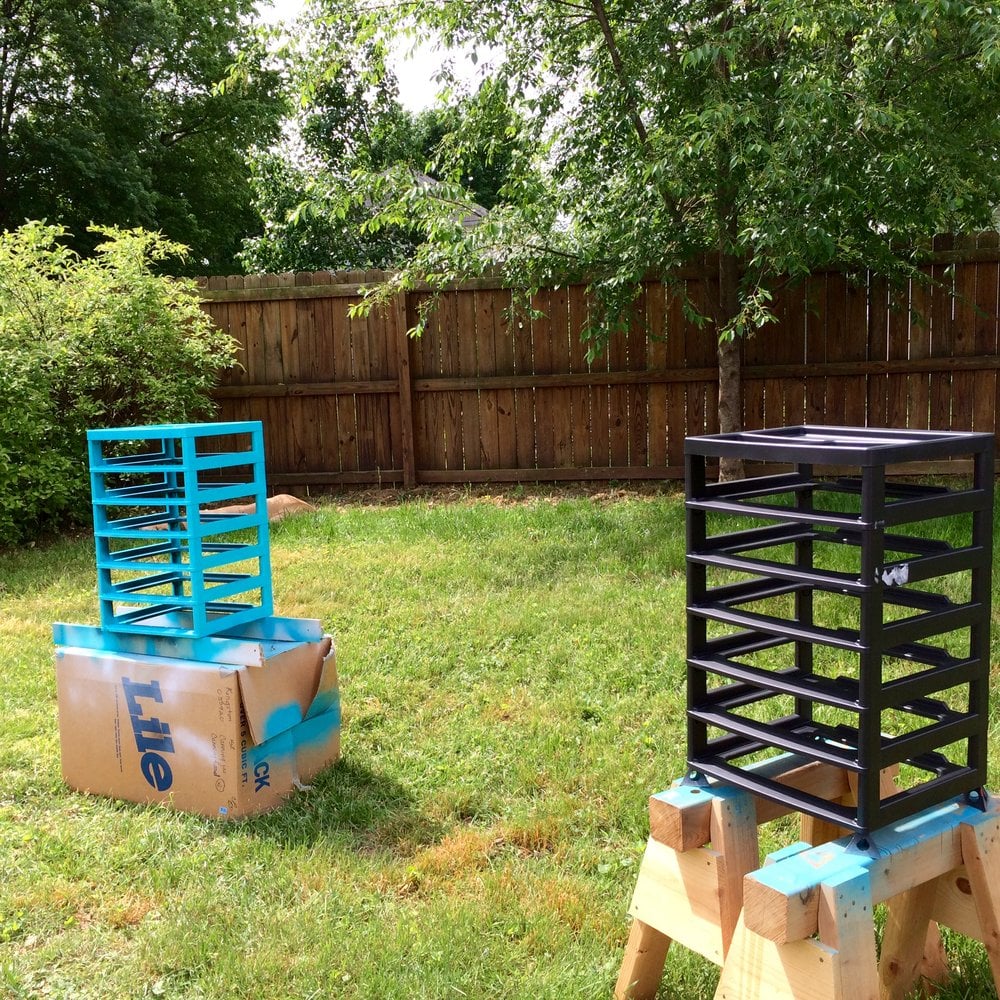 3. To construct the top Don used a half sheet of 3/4″ plywood and a couple of select pine 1″ x 2″s. He measured the length and and width of the three sets of drawers side by side. He then cut the plywood to those dimensions plus 1/2″. He cut and finish nailed the 1″ x 2″ around the edges of the plywood for a more finished look, then filled all the nail holes. He sanded it then did three coats of white spray paint.
And voila!
Yes – we are STILL plugging away on the studio…progress is coming along slowly (having a brand new puppy has brought my productivity to a halt I confess) but FINALLY having pretty matching storage has really helped me start to pull the room together. Can't wait to show you what else we're working on!
Looking for more "what to do with spray paint" ideas? then Check out tHE PROJECT BELOW!