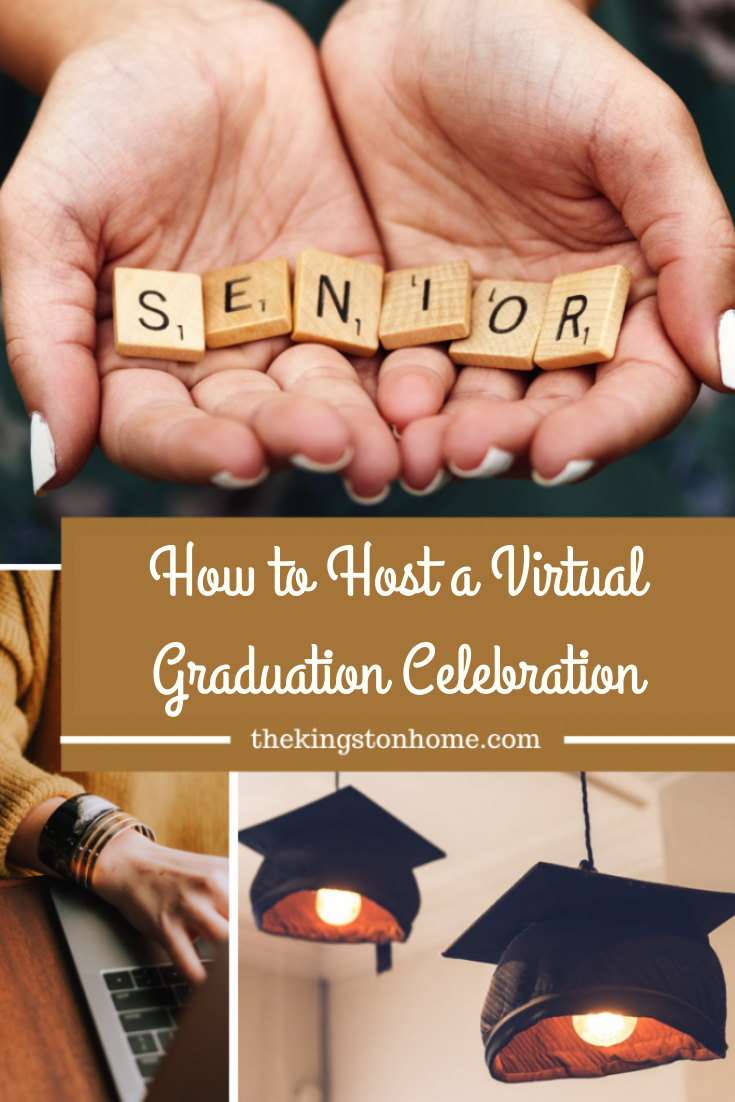 Do you have a high school or college senior who is missing out on their graduation ceremony or party this year? Learn how easy it is to host your own virtual graduation 2020 celebration with these simple suggestions!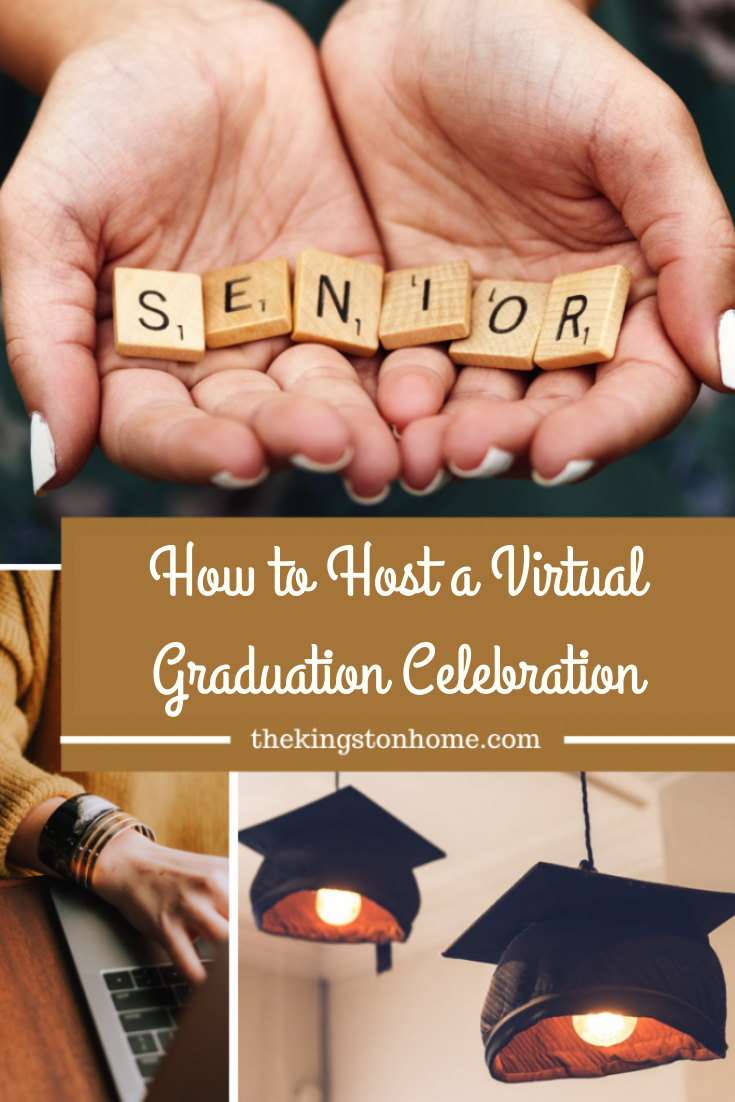 As more schools across the world have decided to remain closed through the end of the school year, many parents and seniors are feeling incredible disappointment. Instead of going to prom and spending the last few months of school with their friends, these kids are stuck at home missing out on all of the events that made senior year so special. Now more than ever they deserve to be celebrated! We've got some suggestions to help you host a virtual graduation celebration for the deserving senior in your life.
HOW TO HOST A VIRTUAL GRADUATION 2020 CELEBRATION:
Get your Tools Ready and Set a Date and Time
There are so many different places that you can host a virtual graduation celebration! Zoom, Skype, Facebook Live or Messenger – the list goes on and on. Determine what the best option will be for your audience, then make sure that you get your tools ready and test them ahead of time.
Make sure your webcam can pick up your voices well as you walk around the room. Do you need a mic to be heard clearly?
How many people can join a call varies by app/program. Make sure you can host enough people!
Will this be invite only (Zoom call)? Or can anyone watch (Facebook Live)? Determine the level of privacy you want and that will help you determine the format you use.
Once you set a date and time for your virtual celebration let your guests know all the details. Remember if you've got older guests you may need to walk them through how to access the event beforehand. Be patient – it will be well worth it for your grad and for them!
Create the Perfect Setting
Just because everyone is at home doesn't mean you can't create a fun setting for your grad's celebration! Encourage your guests to dress up and make signs (see below) just like you would in a typical graduation event. Find some procession music, make a backdrop, you can even make some graduation themed snacks to make it unique for your senior. Every added touch will mean the world to your grad. While they may not be surrounded by the pomp and circumstance of a large in-person ceremony, they can still be surrounded by love and remember how you took the time to celebrate their special day.
Your friends and family can create homemade banners and signs to celebrate your grad – you can send them links to easy projects to make it that much easier for them to participate!
Use Online Tools to Your Advantage
Don't be afraid to think outside the box and use online resources to your advantage! This is where I encourage all the young people in my life (who know a TON more about technology than I do) to be part of planning the festivities. Apply to celebrate your grad on national TV. Ask someone to create a slide show or video montage. Surprise your grad with special appearances by former favorite teachers, faraway friends, even celebrities are getting in on the action. If you've got a gamer in your life, Minecraft has a virtual graduation called Quaranteen University! There are so many ways that the class of 2020 can be celebrated, every effort you make will create special memories your grad will treasure.
Closer to Home: A Drive By Graduation Celebration
If you live in a warm climate – how about a drive-by graduation celebration? This brilliant idea was shared by my friend Jessica at Everyday Party Magazine. Being able to celebrate with local family and friends would be sure to brighten any senior's spirits!
If you are making 2020 graduation special for your favorite grad we'd love to hear about it! We will continue to add suggestions to this post to share a variety of ideas. We want the class of 2020 to have the most amazing virtual graduation celebration possible!
If you are looking for more "end of the school year" ideas, then check out our 16 FREE SVG files below!