Spring has sprung – and we're getting ready with sixteen FREE svg files for Easter!
Whether you are decorating shirts for a family get together, creating a home decor piece as a hostess gift, or DIYing your own Easter basket, these 16 free svg files are perfect for almost any project you've got in mind.
FREE SVG FILES FOR EASTER
Don and I have ten amazing nieces and nephews – and seeing them all together at the holidays just fills my heart to overflowing. This year we've got new additions to our family so I created this set of onesies so the littlest ones can celebrate in style!
Click on the image below to grab this file as a PNG (or click here to save as an SVG)!
*Note: not sure how to save an image? Once you've selected the PNG or SVG image, right click and select Save or Save As.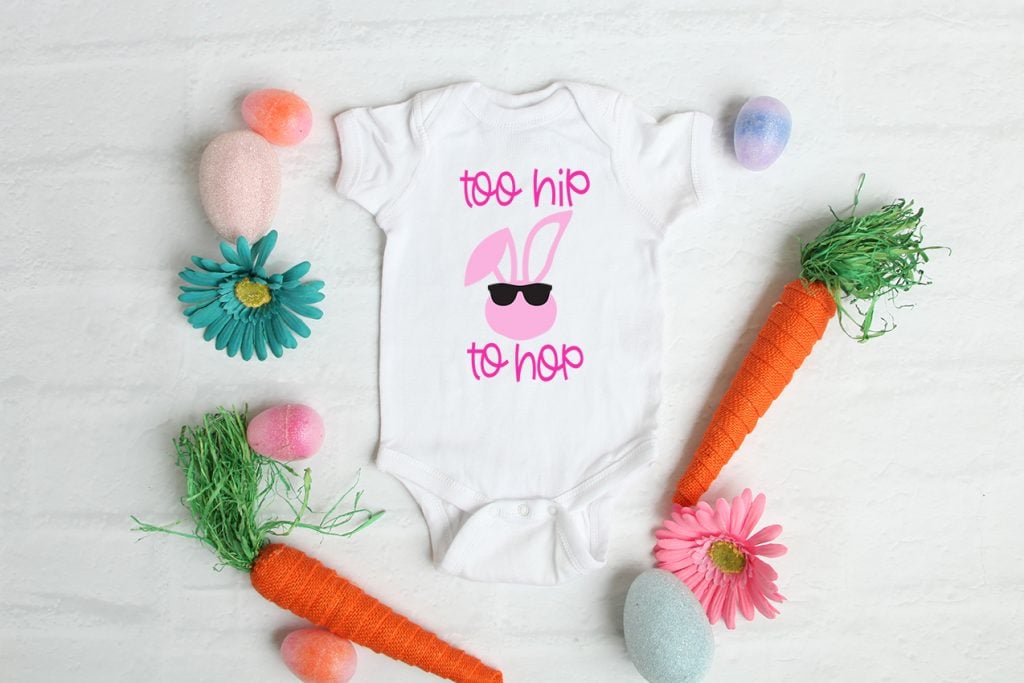 Want to take your project over the top? Grab these amazing detailed boy bunny and girl bunny faces from Digitalist Designs and replace the center image to create this cuteness!
I am just so so lucky to be part of tribe of incredibly creative women and every month we share FREE svgs for upcoming holidays and events (see links below). Head on over to our St. Patrick's Day round up for last month's SVGs. Next month – Teacher Gift Ideas!! woohoo!!