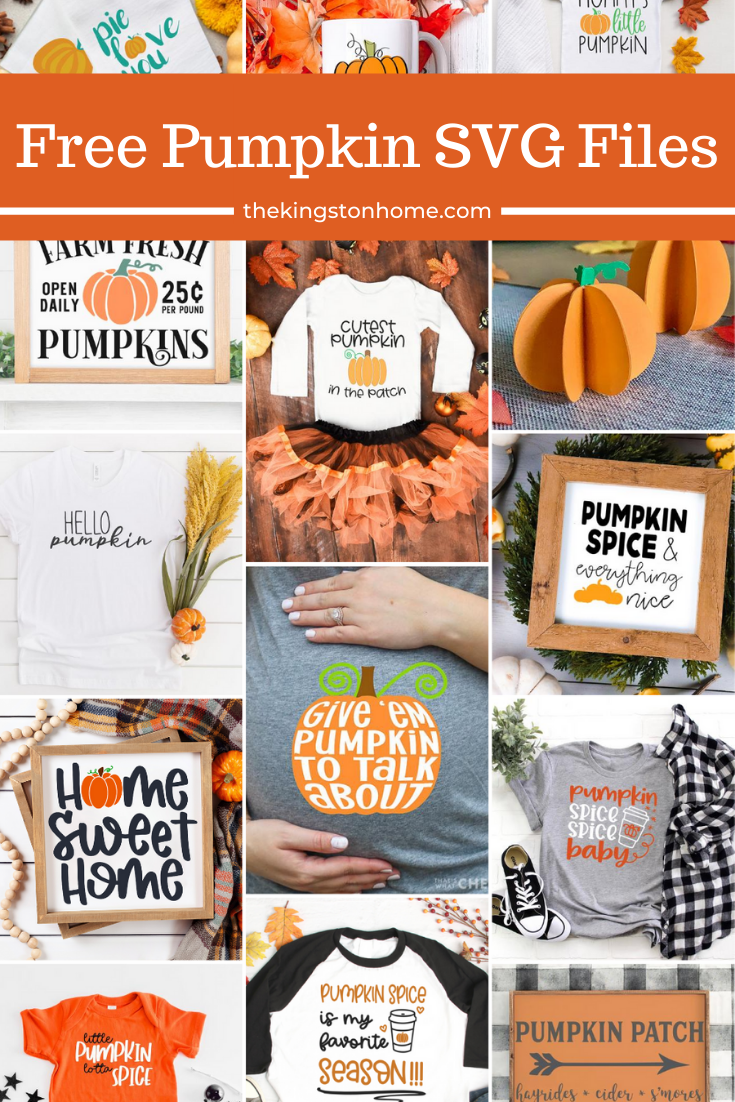 Pumpkin spice and everything nice! If you are ready for the Fall season, then check out our FREE pumpkin SVG files this month!
I know Christmas is supposed to be "the most wonderful time of the year"…but for me it is FALL!!!!!! I love the colors and the smells and the cooler weather and, of course, pumpkins! So this month we're sharing some free pumpkin SVG files in case you also have a love for all things pumpkin!
FREE PUMPKIN SVG FILES
I do have a confession though. I don't like pumpkin spice lattes. There. I said it. Ha! I like my pumpkin spice baked in all the things and I will fight you for the last piece of pie, but in liquid form? No thank you! That didn't sop me from creating an SVG that celebrates that magical powder that makes everything taste better this time of year!
GET YOUR FREE PUMPKIN SPICE SVG FILE
To get your FREE Pumpkin Spice SVG file simply enter your email address and the download link will be delivered right to your inbox! This will also sign you up for my e-newsletter (you can unsubscribe at any time) and you'll be notified when I release new free SVG files. You'll never miss a thing!
free pumpkin SVG Files
I am so so lucky to be part of a community of creative women and every month we share free SVGs to celebrate the special events in our lives. See the links below to download all of this month's free pumpkin SVG files!
LOOKING FOR SOME BACK TO SCHOOL SVG FILES? THEN CHECK OUT OUR 16 FREE BACK TO SCHOOL SVG FILES!