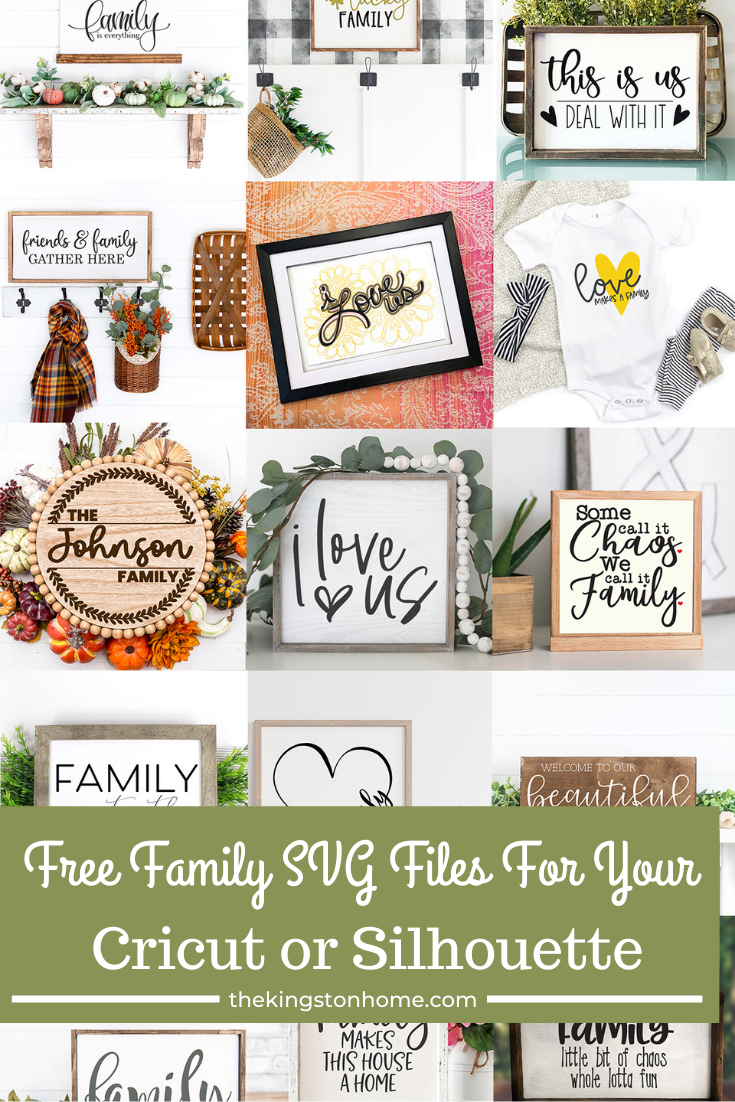 The holidays are just around the corner, so come on in and grab these free family SVG files for all of your handmade projects this season!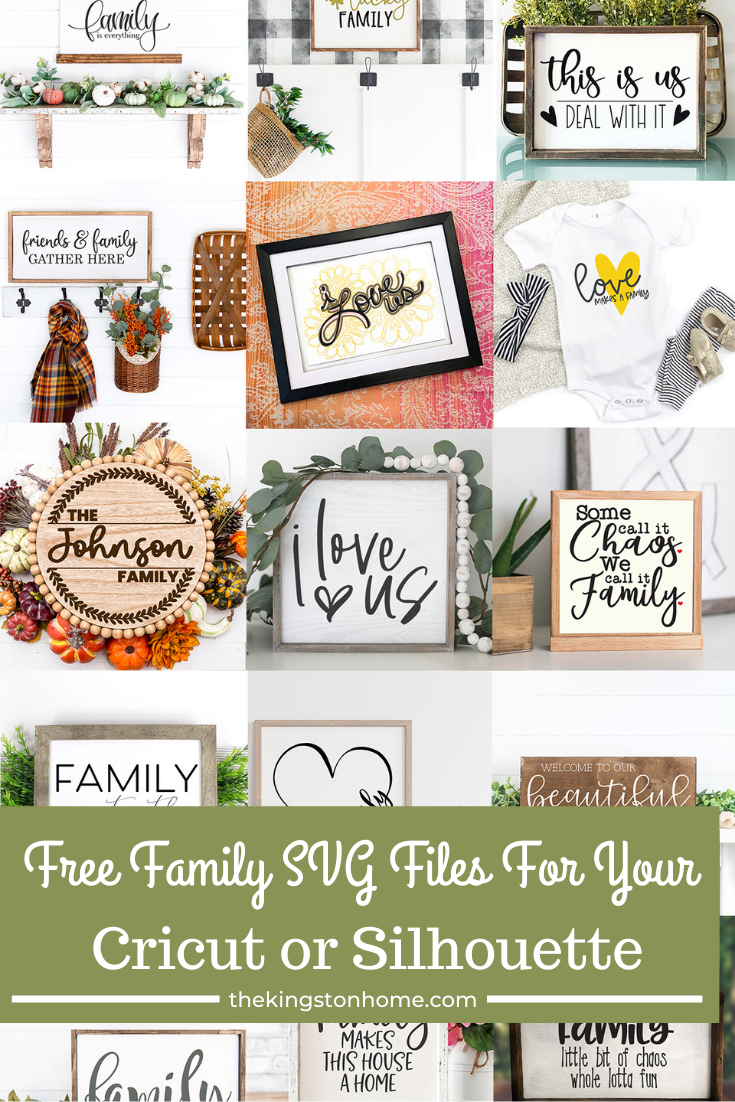 If 2020 has taught us anything it is the importance of our friends and family. These free family SVG files make it easy for you to create thoughtful homemade gifts for the important people in your life this holiday season. The best part? These can all be used with either your Cricut or Silhouette machine, as well as with your Glowforge (we just got one and I am SUPER EXCITED about it)!
FREE family SVG FILES FOR CRICUT OR SILHOUETTE
I created this SVG because as a military family our friends have become part of our family throughout the years. I wanted a way to celebrate and welcome them all – so I created this file which will be perfect as a home decor project for myself but also as a gift for some of my favorite people.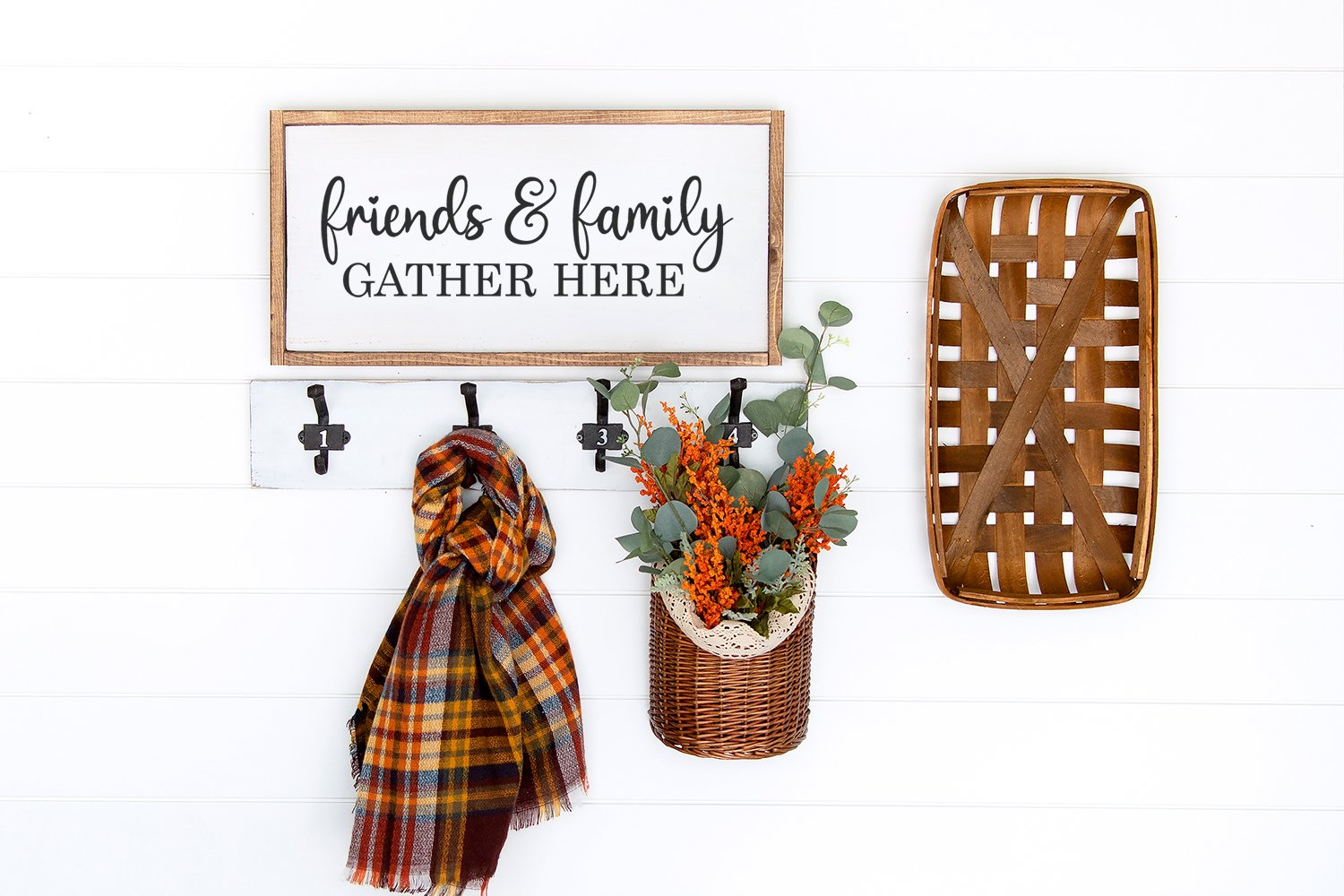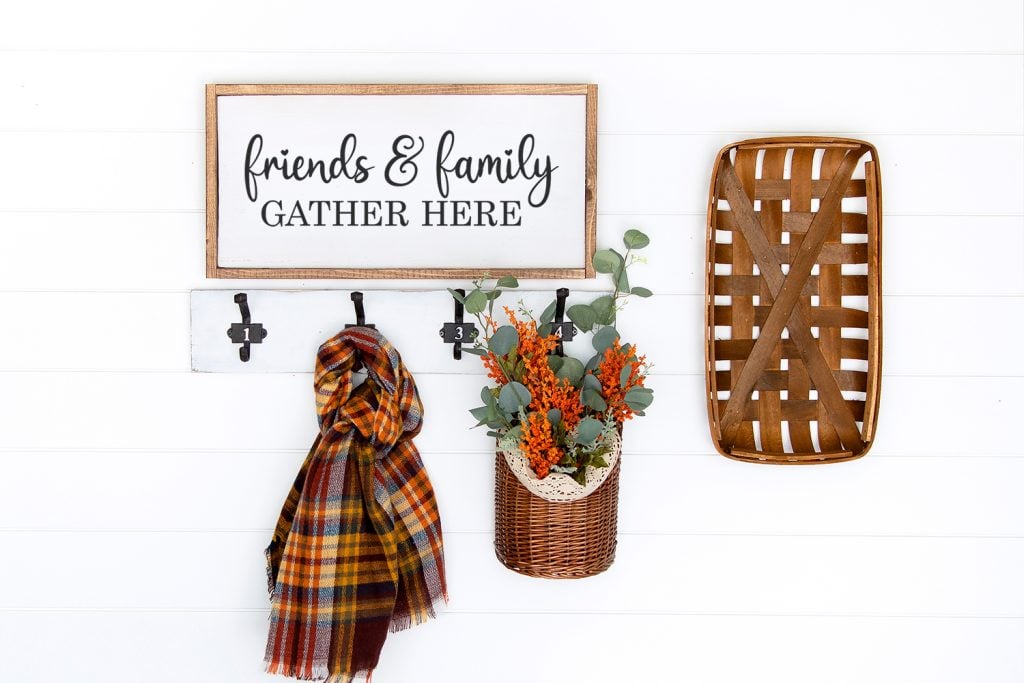 Click on the image below to grab this file as a PNG (or click here to save as an SVG)! *Note: not sure how to save an image? Once you've selected the PNG or SVG image, right click and select Save or Save As.
FREE family SVG FILES
I am so so lucky to be part of a community of creative women and every month we share free SVGs to celebrate the special events (and people) in our lives. See the links below to download all of this month's free family SVG files!
LOOKING FOR SOME FUN FALL THEMED SVG FILES? THEN CHECK OUT OUR FREE PUMPKIN SVG FILES!