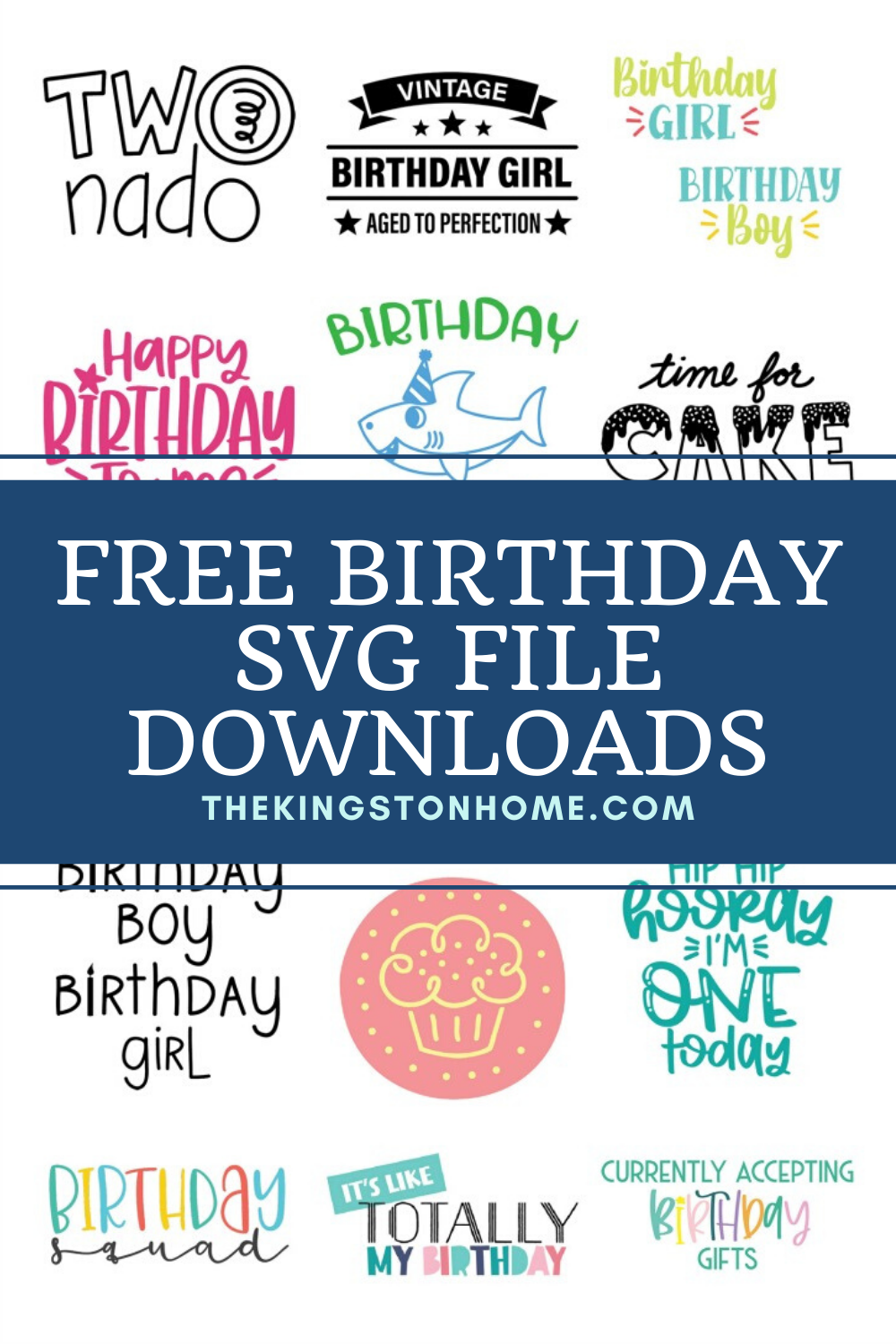 Birthdays are one of my favorite things to celebrate! With our 15 FREE Birthday SVG files you can celebrate any birthday in style.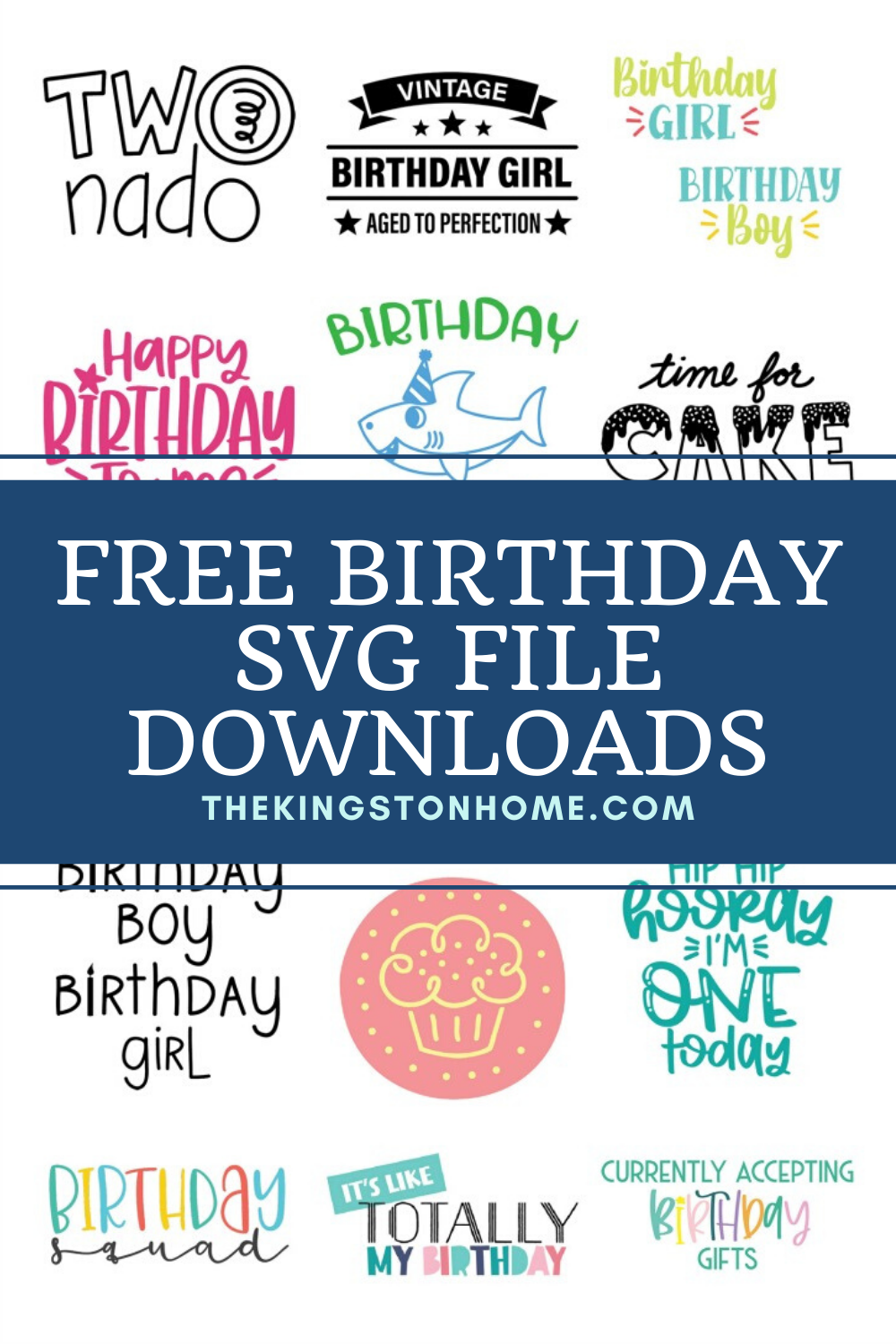 As we figure out a "new normal" celebrating each other is more important than ever. Just because parties may look different doesn't mean you can't be stylin' while going to one!
Today we are sharing 15 FREE Birthday SVG Files that are not only perfect for your own celebration, they make great gift ideas!
FREE Birthday SVG FILES
The birthday SVG file that I am sharing today is for all of us aged to perfection grown-ups!
You all know I love me a good cocktail…hello Infused Bourbon or maybe The Best Italian Margarita! I combined my love of beverages, funny puns, and comfy fashion to create this birthday t-shirt! However, if t-shirts are not your thing, you could always use this SVG file on a tote bag or even a wine glass!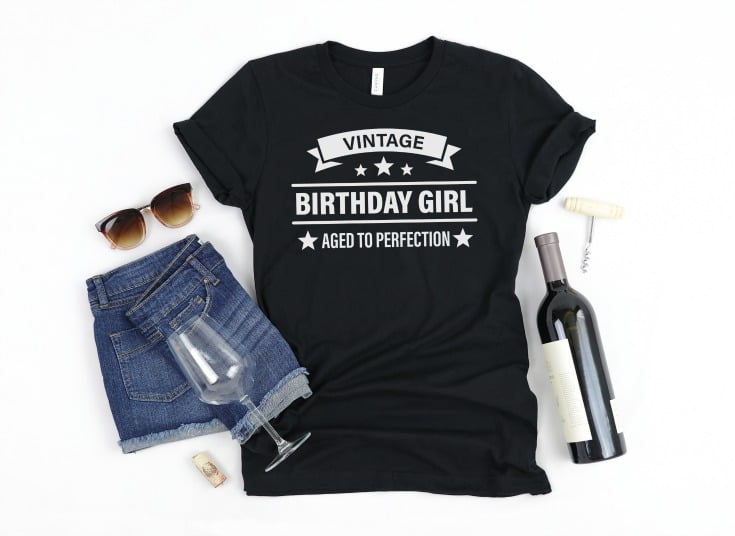 Click on the image below to grab this file as a PNG (or click here to save as an SVG)! *Note: not sure how to save an image? Once you've selected the PNG or SVG image, right click and select Save or Save As.
free Birthday SVG Files
I am RIDICULOUSLY lucky to be part of a creative girl tribe and every month we share FREE SVGs for the events in our lives. See the links below to download all FREE Birthday SVG files!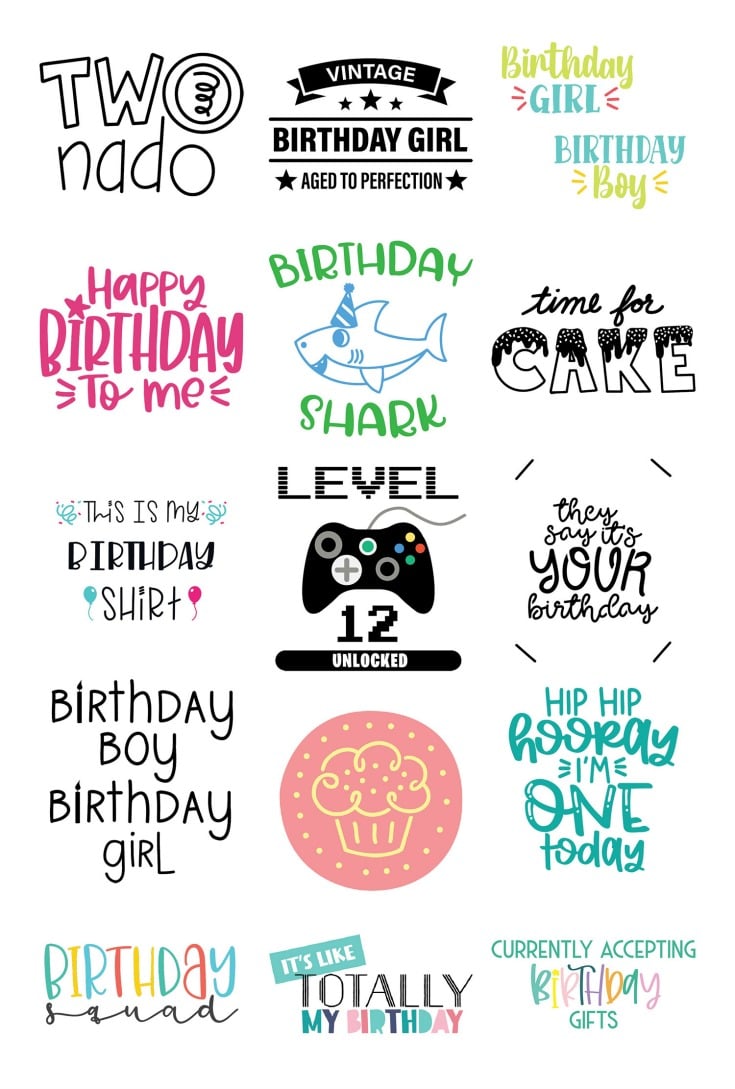 If you love free SVG files check out this post!
Raise your hand if you are a hot mess mom! As we all try to navigate this unprecedented time we are doing it with a little humor with these FREE Mom SVG files!