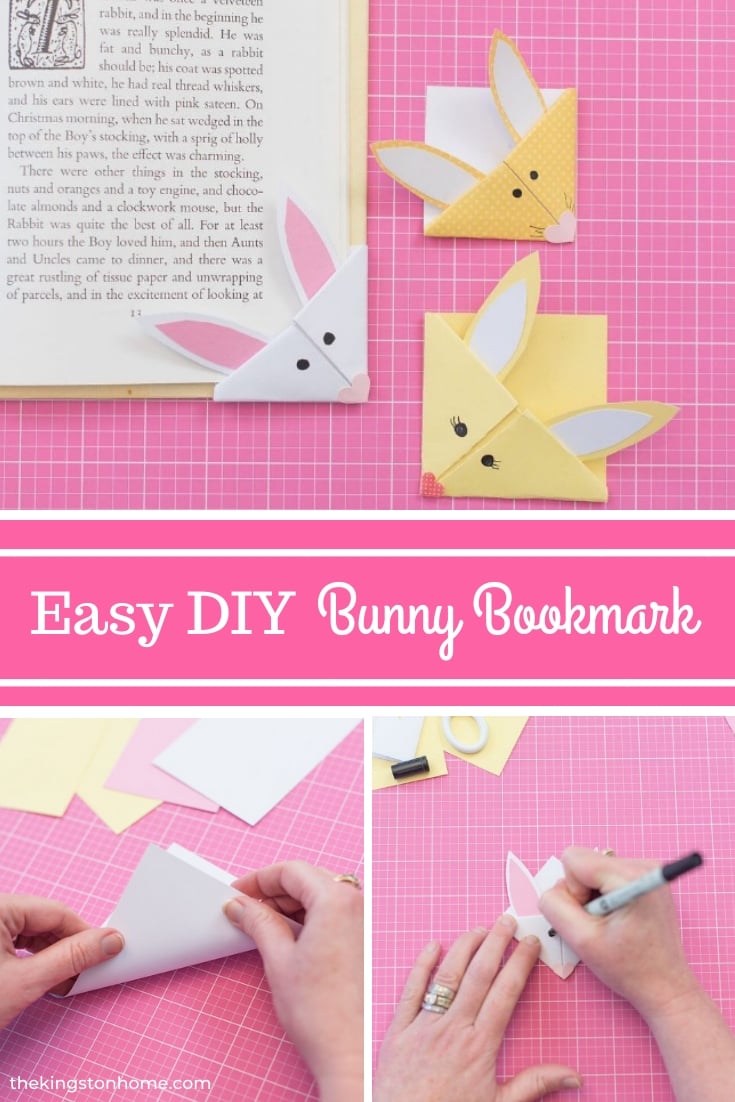 This post first appeared over at HSN's The Buzz where I am a contributor. Looking for some easy Easter ideas for kids? Learn how to create these DIY bunny bookmarks with just a few supplies and their imagination!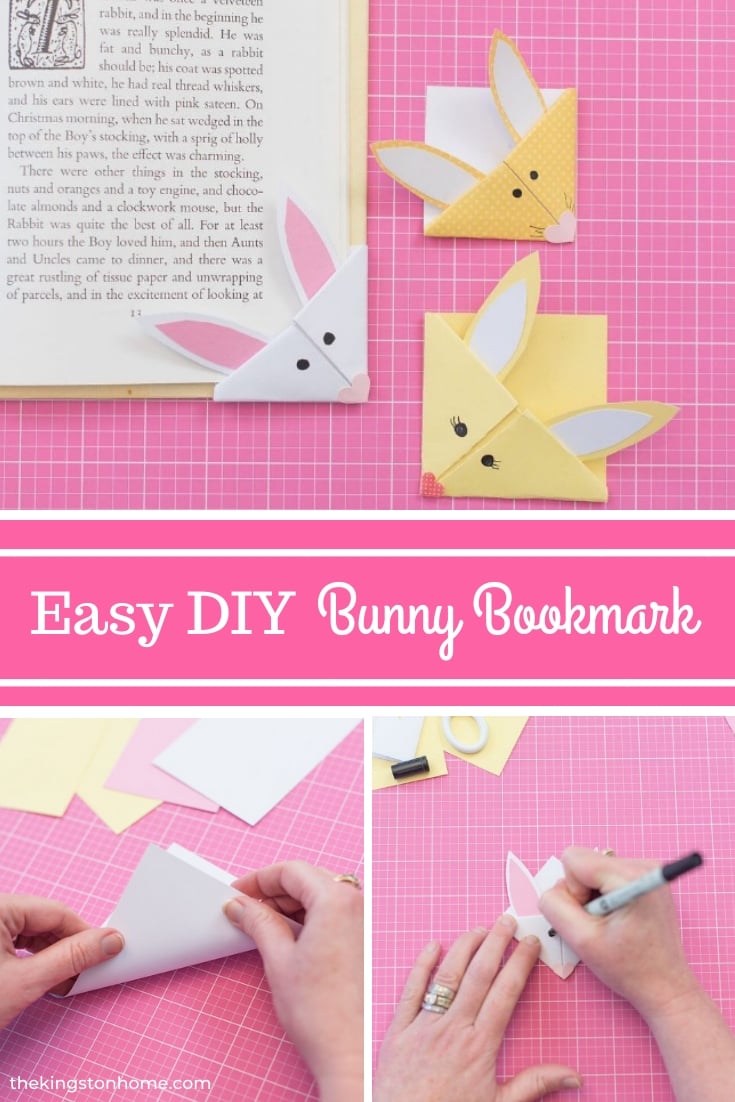 EASTER IDEAS FOR KIDS: EASY DIY BUNNY BOOKMARK
Celebrate the season with this quick and easy bunny bookmark – this would be a great kids craft on Easter morning!
SUPPLIES
assorted cardstock or thick patterned paper
scissors
pink marker (or heart sticker)
black marker
EASTER IDEAS FOR KIDS: HOW TO MAKE EASY DIY BUNNY BOOKMARKS
1. Cut a piece of cardstock (in this case white) in to a square. Any size is fine – the large bunny is from a 6×6 square and the smaller bunny is from a 5×5 square. Cut a smaller piece of the same color cardstock and a small piece of another color cardstock (in this case pink) and set them aside.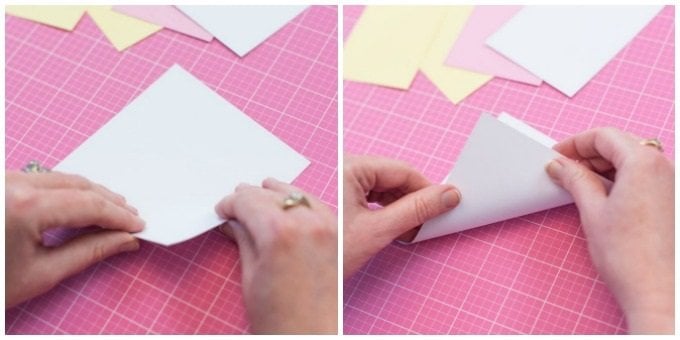 2. Fold the white square in half diagonally to form a triangle, then fold both sides up to meet the tip of the triangle.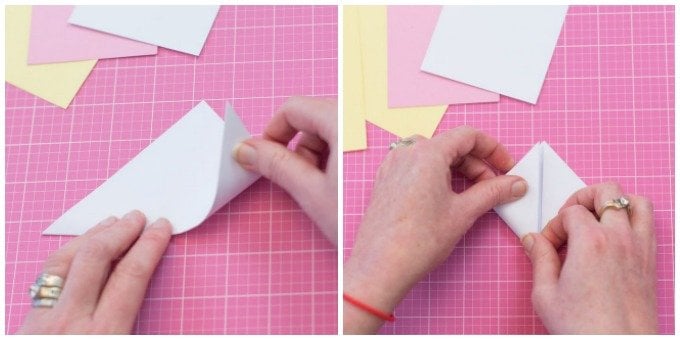 3. Unfold the sides, then fold just the "front" sheet of paper so the tip touches the bottom of the triangle.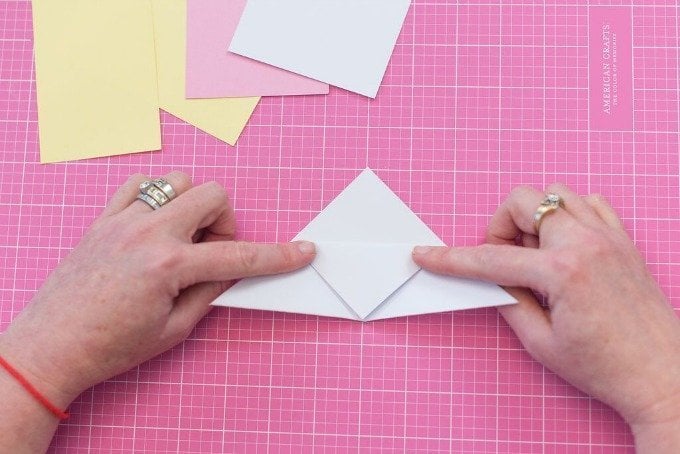 4. Select one side and "tuck it in" to the triangle, making a pocket. Repeat with the other side. Set aside.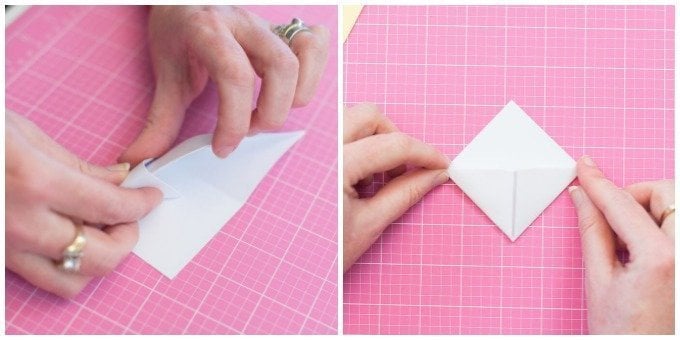 5. Fold pink cardstock and use scissors to cut inside of ears.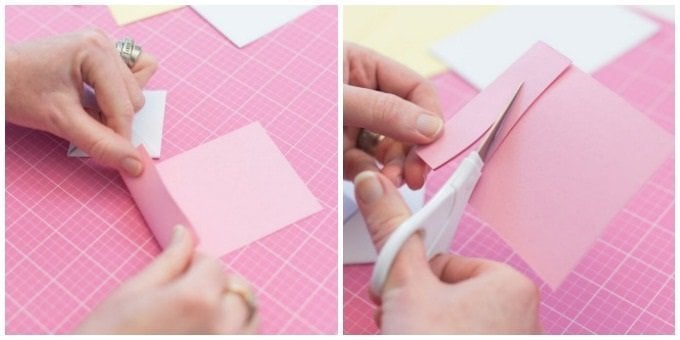 6. Run both pieces of cardstock through the Xyron Sticker Maker.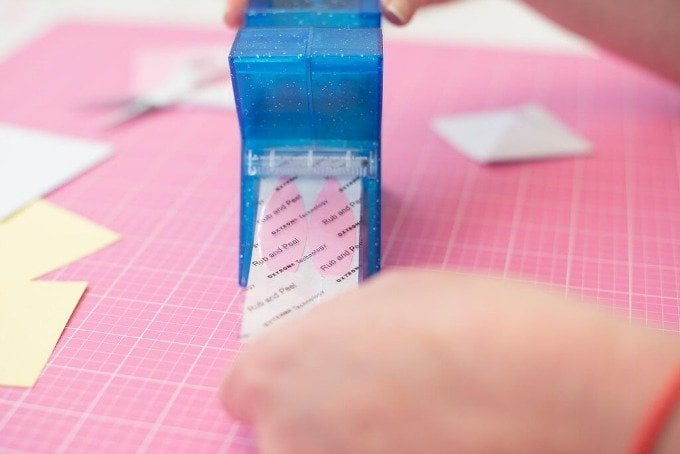 7. Fold small sheet of white cardstock.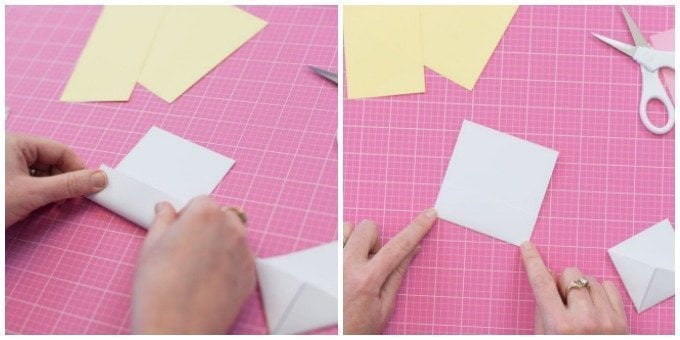 8. Place one of the pink shapes on to the white cardstock and use scissors to cut white ear shape a little larger than the pink ones.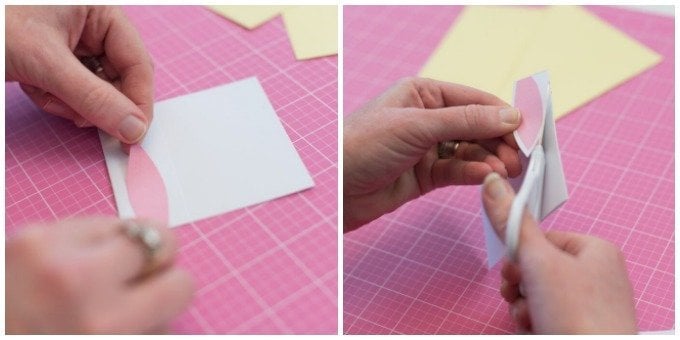 9. Adhere second pink ear to second white ear.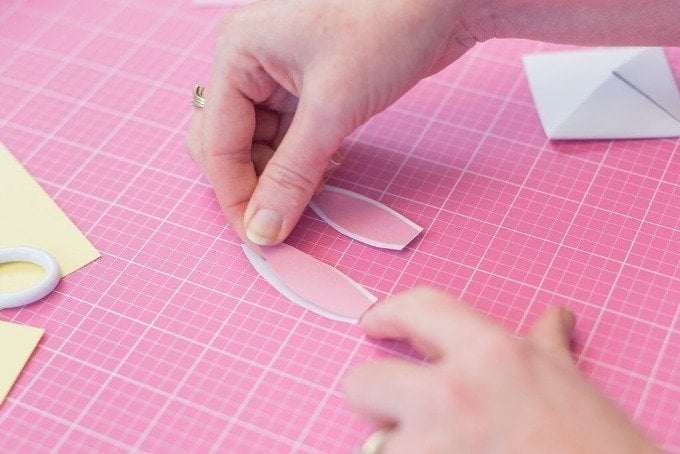 10. Use Xyron Mega Runner to put adhesive on the bottom front of each ear.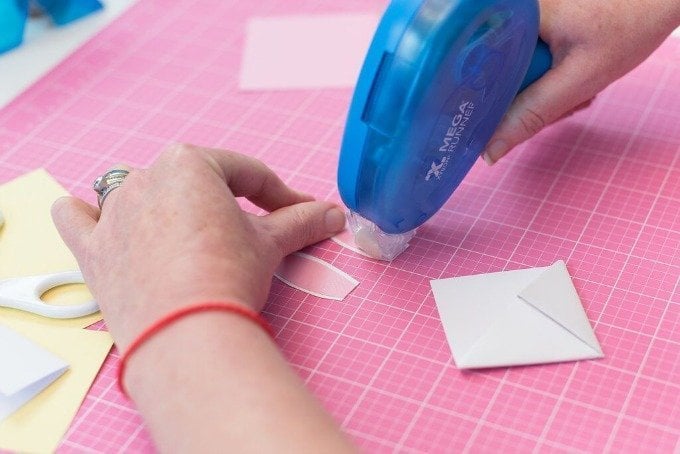 11. Attach to the inside of the triangle.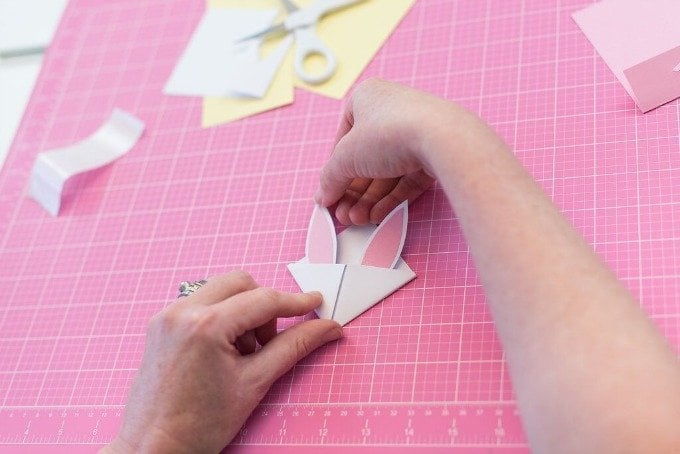 12. Use a pink pen (or a heart sticker!) to create nose.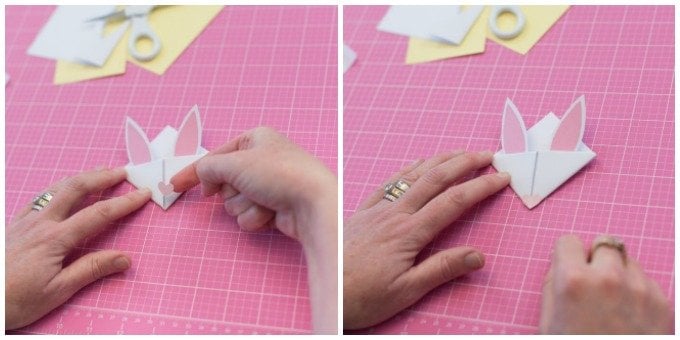 13. Use a black pen to create eyes.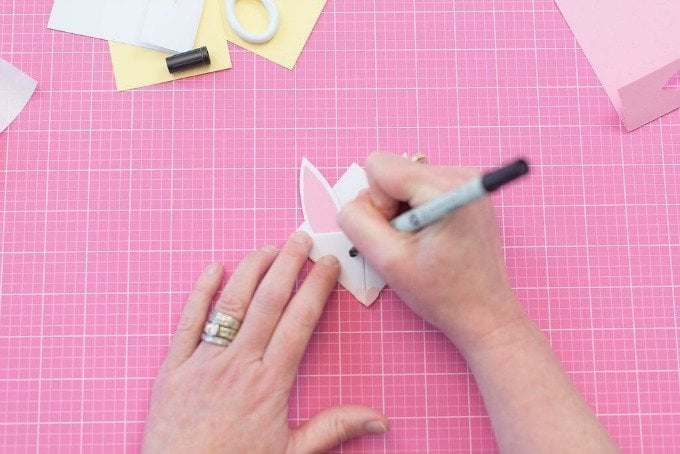 Once you are happy with how your bunnies look, you are ready to use them as bookmarks!