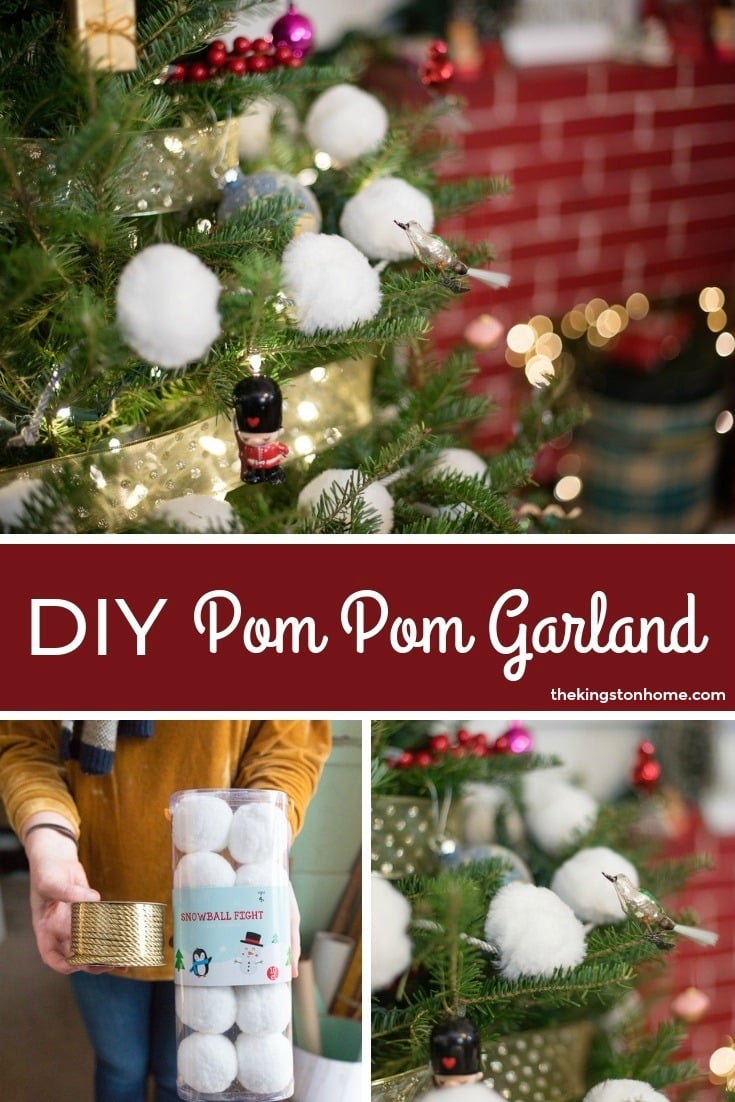 Learn how to turn some fake snowballs into the perfect pom-pom garland, that can be used to decorate your tree or mantle!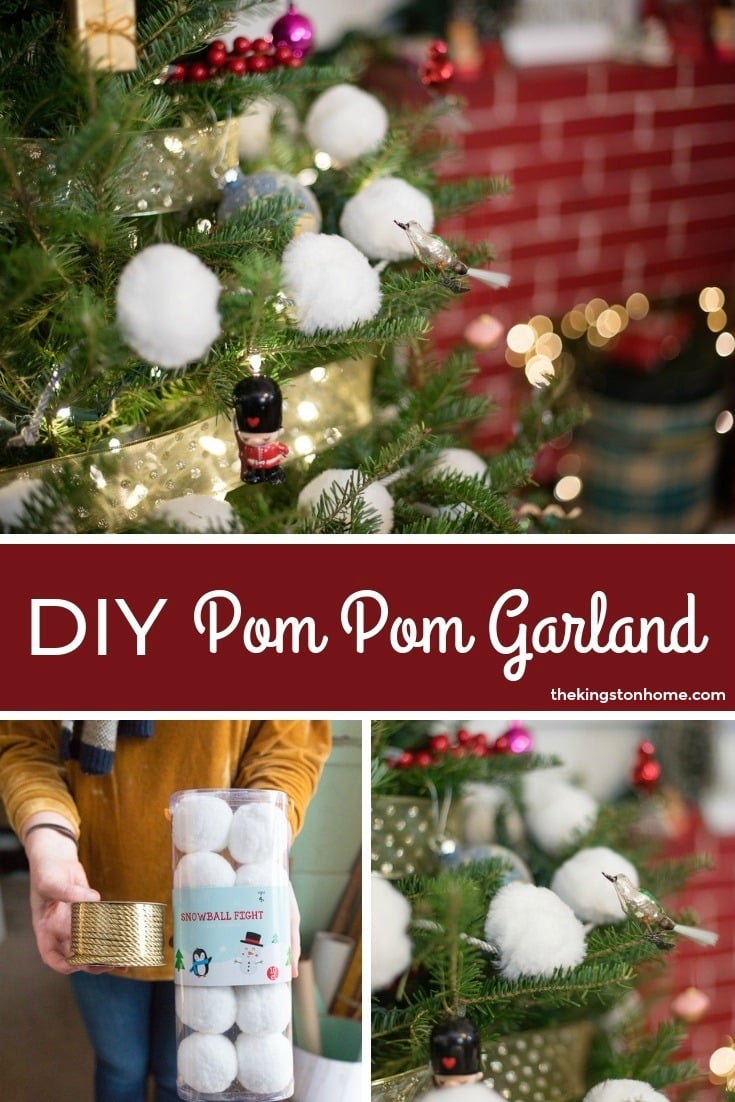 A few days ago on my IG stories I was giving myself a shout out for finding some fabulous deals at TJMaxx – including a faux fur pom pom garland.
Originally $36 – I thought I got a screaming deal at $24.99. UNTIL…I found snowballs in the Dollar Spot at Target and decided to create my own! Hot diggety!
SUPPLIES Needed:
snowballs from Target
"rope-y" ribbon (I bought gold and silver at Hobby Lobby but they had a few other colors too)
hot glue gun
how to make diy pom pom garland:
Lay "rope" out on your workspace. Apply hot glue and add pom pom.
Once glue has hardened flip pom pom over and add additional glue to hold it to the rope. Repeat until you have a garland full!
Add to your tree and feel smug the rest of the holiday season! 🙂 Merry Christmas everybody!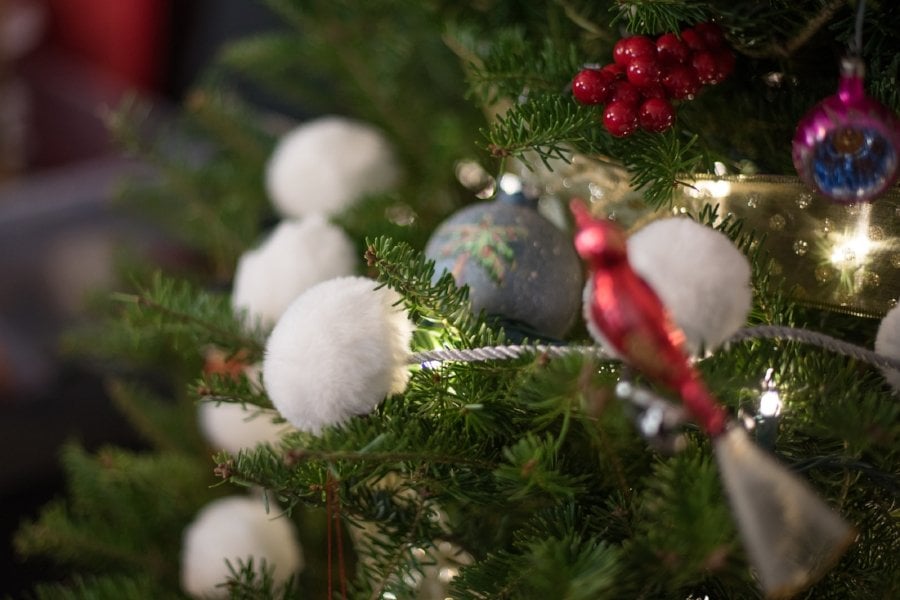 If you loved our DIY Pom-Pom Garland, then you will love the holiday projects listed below!
IF YOU ARE LOOKING FOR ANOTHER FUN CHRISTMAS GARLAND PROJECT TO MAKE, THEN CHECK OUT OUR quick Christmas coaster garland!