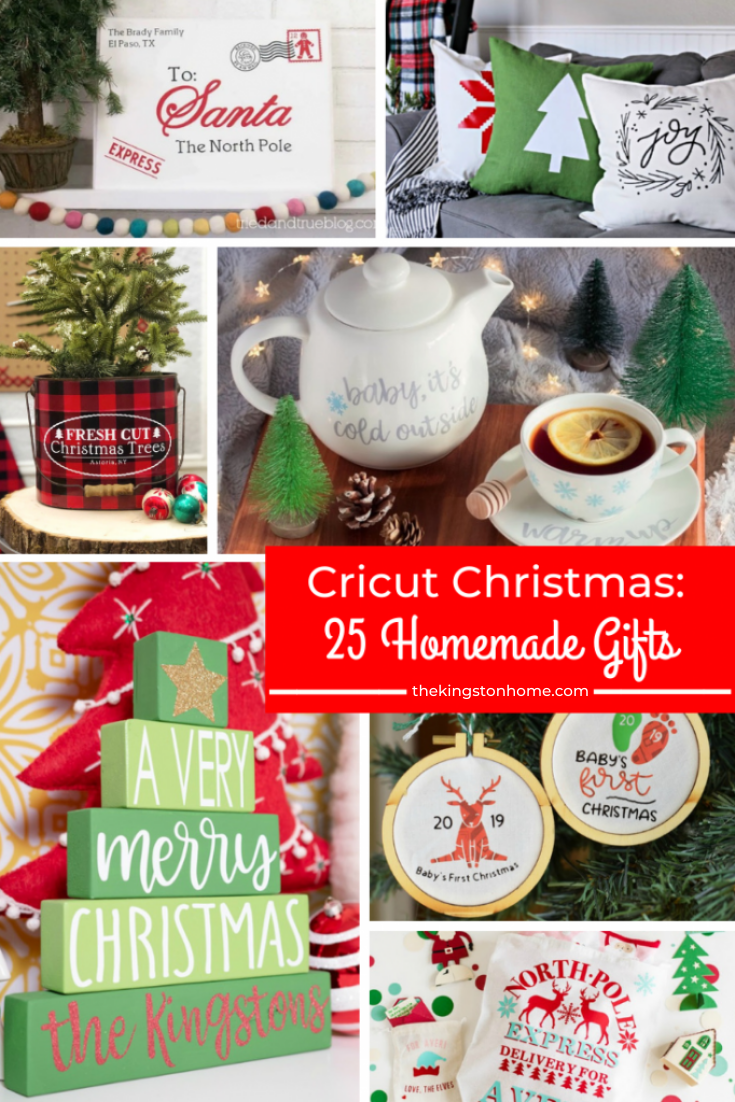 Christmas is almost here – and today we're sharing 25 Homemade Gifts you can easily make with your Cricut!
One of the most amazing things about Cricut is the ability to create personalized/customized gifts quickly and inexpensively. You can turn dollar items in to something special, blank canvas bags in to a monogrammed treasure, or – in the case of my wood tree project – a single piece of wood in to a favorite home decor gift!
Cricut Christmas: 25 Homemade Gifts
Whether you are adding a name, a special date, a location, or just adding a saying or image to an inexpensive item – Cricut makes everything special…and easy! Check out some of my favorite homemade gifts from some of my favorite creative people. Hope they inspire you!
If you loved these projects, then check out 14 more Christmas Cricut Projects, which are made using the EasyPress!