About this time every year, we decide we're going to plant a vegetable garden. After lots of trial and error over the past few years we think we've finally got it nailed…here are all the goodies we're planting this year! Wish us luck!
EASY VEGETABLES FOR PLANTING TIME
Having your own garden and growing your own food is a pretty amazing experience. However, because we are novices (and impatient), we've realized that the quick growing/high yield vegetable crops give us the best results and is better for us overall. It is more rewarding and leaves us feeling encouraged while other vegetables (like the time we tried to grow broccoli) doesn't feel worth the time and effort.
To help you avoid the mistakes we have made, today we are sharing the best plants for your vegetable garden!
BEFORE WE TALK ABOUT VEGETABLES, LET'S TALK ABOUT GARDENING!
Now, obviously, the fun part about gardening is planting your vegetables! However, before we get to the planting, the first step is actually picking out what type of garden space you want to have for your vegetable crops. So, before we talk about the easiest vegetables to grow, I wanted to briefly talk about the type of "garden" that we chose for our vegetables.
As I mentioned before, when it comes to gardening we are novice and impatient. Due to that, we have changed our garden area (over the years) to best fit our needs and the vegetables we like to grow. For instance, we don't have a lot of room for a ground garden, so we have opted for container gardens. This is probably one of the best decisions we have made in regards to our "gardening journey" because they have so many benefits!
Here are just some of the reasons why we LOVE and would recommend trying container gardens if you are a beginner:
They take up less space than a traditional garden (or raised bed).
They use less gardening supplies (like garden soil) which makes those supplies go farther.
The containers are transportable, so we can easily move them around in the summer months to get better sunlight or help protect them from any pest problems.
These are just some of the reasons why we think container gardens are a good idea for beginning gardeners. However, my number one tip would be to do your research and find what works best for you. This is because the size of your garden plot is going to determine what fresh vegetables you can actually grow.
BEST PLANTS FOR YOUR VEGGIE GARDEN
Ok, so whether you are working in a small space or have plenty of space for your garden, it's time to talk about vegetables! Below you will see our list of vegetables (which includes both tender vegetables and hardy vegetables) that we like to grow in our own garden! Plus, I will be sharing some yummy recipes along the way!
PLANTING TIP: When picking out the types of vegetables you want to grow, you may need to consider what type of weather they grow in best. For example, are you want to grow more cool-season crops (like brussels sprouts) or warm-season crops (like sweet potatoes)? Knowing this can help you to plan ahead and help you to figure out what will work best for you!
TOMATOES
Tomatoes are one of the most popular vegetables for gardening because of the high yield. We well cared for and often watered tomato plants can give you dozens of fresh tomatoes and continue to produce more throughout the growing season. With many amazing uses, you can easily get your value for your time and space when growing tomatoes. We eat these like candy right off the plant! Got extras? This tomato relish recipe from That's What Che Said is one of our favorites because it is made from cherry tomatoes! Better yet – if you've got green tomatoes you MUST try this Chow Chow recipe from Country Chic Cottage!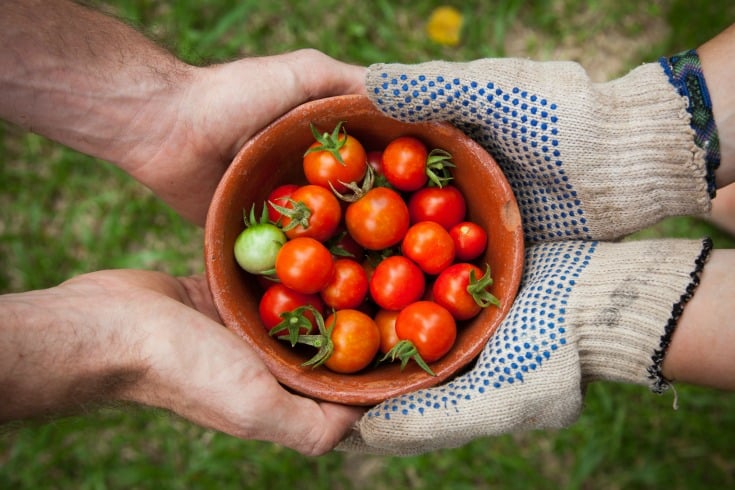 GREEN BEANS
Green beans (or snap beans) are one of the fastest-growing vegetables and produce a high yield from each plant. Growing green beans will allow you to get a harvest from your garden fairly early. You can plant more every 10 to 14 days to encourage a continuous harvest throughout the entire growing season. Snapping fresh beans is one of my favorite ways to spend those late summer evenings!
SPINACH
Spinach is one of those great salad greens to grow in your garden. These simple greens grow quickly and can be harvested continually as the garden season goes on. Simply harvest what you need for meals and allow it to continue to grow. Spinach can even be grown in shaded beds (which is perfect for our yard) making for a great option for gardeners looking to fill in shady areas. Plus, if you are not a fan of leaf lettuce, Spinach is a great alternative and is richer in vitamins!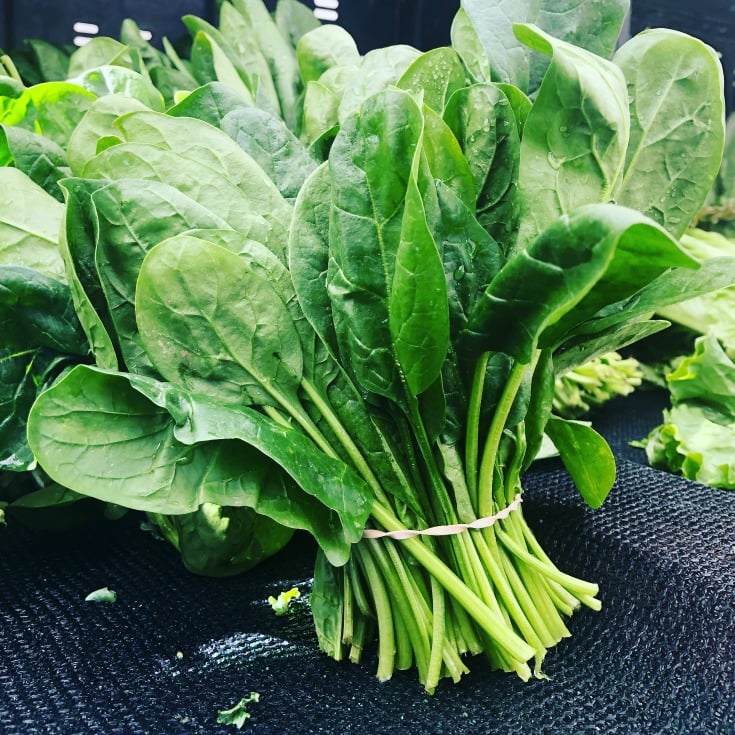 RADISHES
Radishes are very rewarding root vegetables for gardeners. These small root crops are quick to grow and can thrive in rows along the edge of garden beds taking up very little space and even making use of less used areas. If you haven't had a fresh radish sprinkled in salt you are missing out on one of the best tastes of Summer!
ZUCCHINI
Zucchini is a favorite for home gardeners because it grows well and even when neglected. If you saw our stories last Summer you'll know how that this is the only way ours survived! A single plant can grow large amounts of zucchini making them a great option for growing in your home garden. To make more space you can take advantage of trellises and train the vines up off of the ground.
Don't love zucchini as a vegetable? Then I have another good reason for you to plant it.
How about having the zucchini as a donut? YEEESSSSS!!!!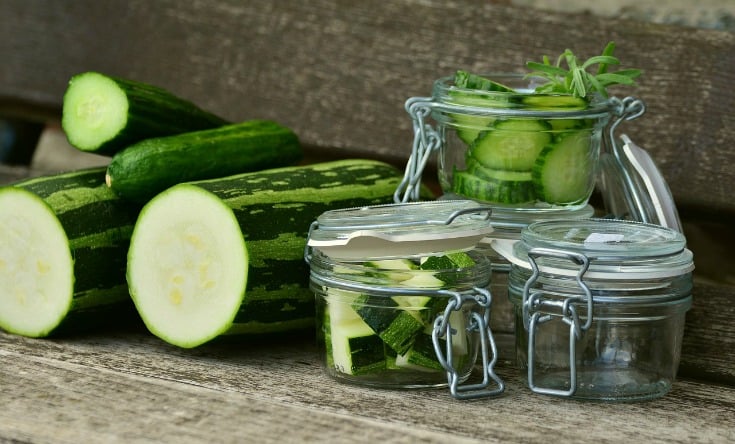 PEPPERS
Like tomatoes, pepper plants make a great high yield vegetable to grow in your garden. The varieties available means you can really dive in and choose something unique and fun. Jalapenos are our favorite – mostly so we can make bacon wrapped poppers. However, we also love bell peppers as well! HA! Peppers are often ripe at the same time as tomatoes making for a great homegrown Pico de Gallo or salsa.
RHUBARB
For rhubarb fans, this can be the perfect addition to your garden. This hardy plant can go just about anywhere in your garden. It goes well in shaded areas and looks great next to hostas on traditional landscaping. These perennial vegetables will come back year after year and produce plenty of food without having to give it any attention. This makes a very rewarding vegetable for the lazy gardener (the Kingstons). I grew up spending Summers with my grandmother who grew rhubarb and have so many wonderful memories of homemade pies and jams!
Speaking of…these two recipes from Mad In Crafts are some of my go-to recipes for rhubarb!
Three Ingredient Rhubarb Sauce
If you are looking for some cute garden markers for your veggie garden, then check out

our wood spoon plant markers

!
Title:
Best Plants For Your Veggie Garden
Last Updated:
March 18, 2022