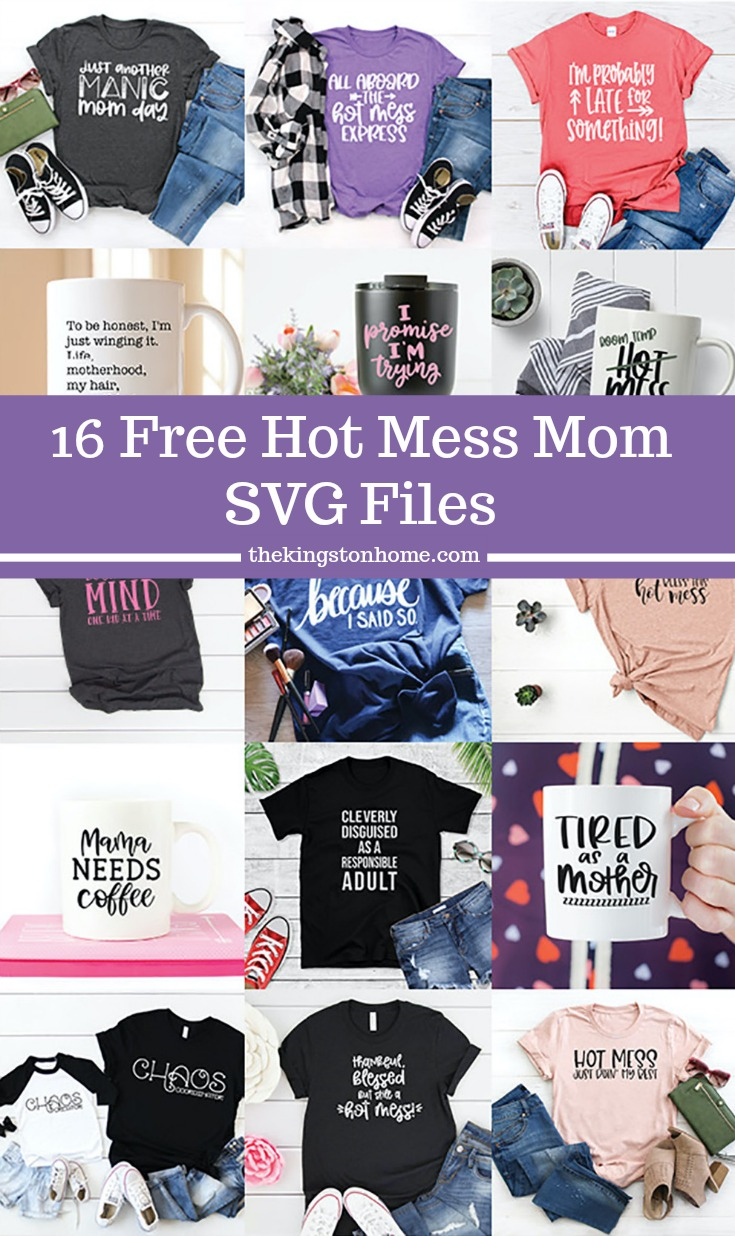 Raise your hand if you are a hot mess mom! As we all try to navigate this unprecedented time we are doing it with a little humor with these FREE Mom SVG files!
Whether you are homeschooling your little ones, getting used to having your college kids back in the house, or just hanging out with your four legged babies we are all doing our best to make it through! That's why we're sharing 16 FREE Hot Mess Mom SVG files. These would be great to give as gifts to friends and neighbors or make for yourself and update your wardrobe!
FREE HOT MESS MOM SVG FILES
This is me in the best of times…pretending to be a responsible adult. Now that I've barely left the house in almost two months and am on my 5679th Zoom meeting I am feeling this even more! Who's with me???
Click on the image below to grab this file as a PNG (or click here to save as an SVG)! *Note: not sure how to save an image? Once you've selected the PNG or SVG image, right click and select Save or Save As.
16 free HOT MESS MOM SVG Files
I am RIDICULOUSLY lucky to be part of a creative girl tribe and every month we share FREE SVGs for the events in our lives. See the links below to download all 16 FREE HOT MESS MOM SVG files!
If you love free SVG files check out this post!
Speaking of making it through – we don't have the words for how grateful we are for the healthcare professionals who are saving lives during this pandemic. Check out our blog post below, which includes 16 FREE SVG files to say THANK YOU to these incredible men and women!