Share some kindness (and snacks) this holiday season, by saying "thank you" to your delivery drivers! Today we have gathered up ten FREE Thank You Signs printables so you can create your own "snack station" to thank your local delivery drivers!
I'm sure this idea is as old as time, but I first became aware of it this year and am KICKING MYSELF that I didn't think of it before! Everyone is hustling this time of year but no one more so than delivery drivers – and they deserve a THANK YOU!!! These ten free thank you signs are quick and easy to print – just add some snacks and drinks and you will be ready to bring a smile to the face of these incredibly hard working folks.
TEN THANK YOU SIGNS FOR DELIVERY DRIVERS
When you are out at the grocery store for the 7000th time (please tell me I'm not the only one!) just grab an assortment pack of snack size treats (I did one savory and one sweet) and some small bottles of juice or water. Here's a tip: if you live in a cold part of the country DO NOT leave out sodas! Ask me how I know. 🙂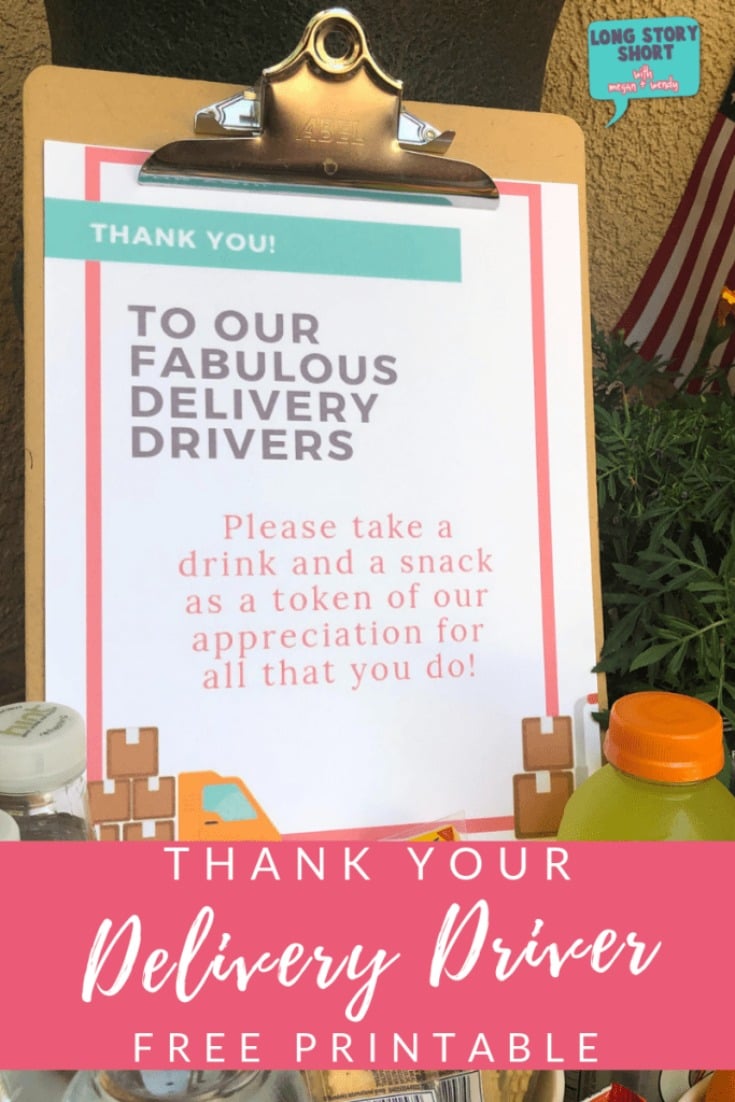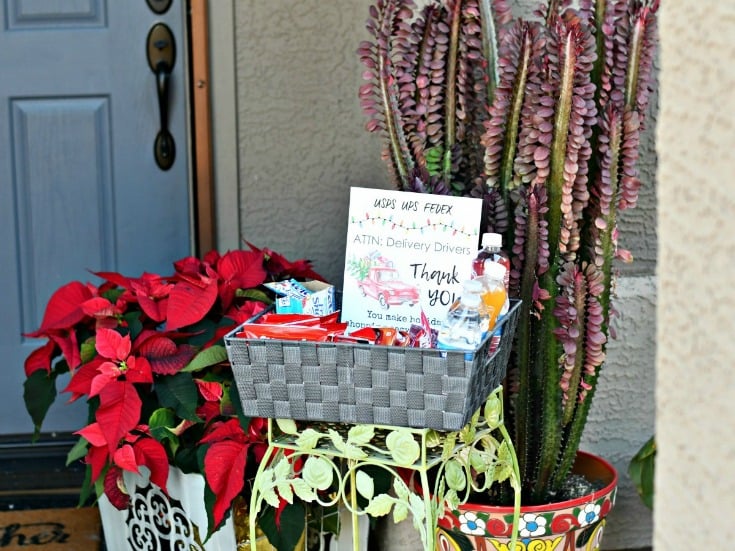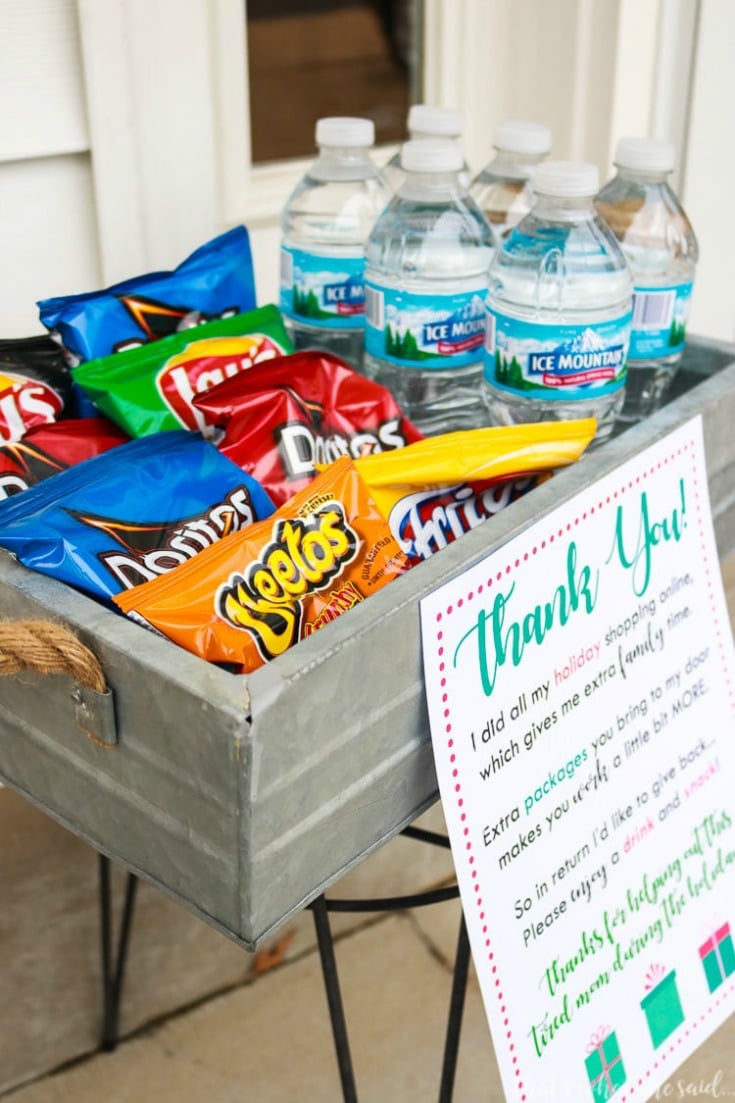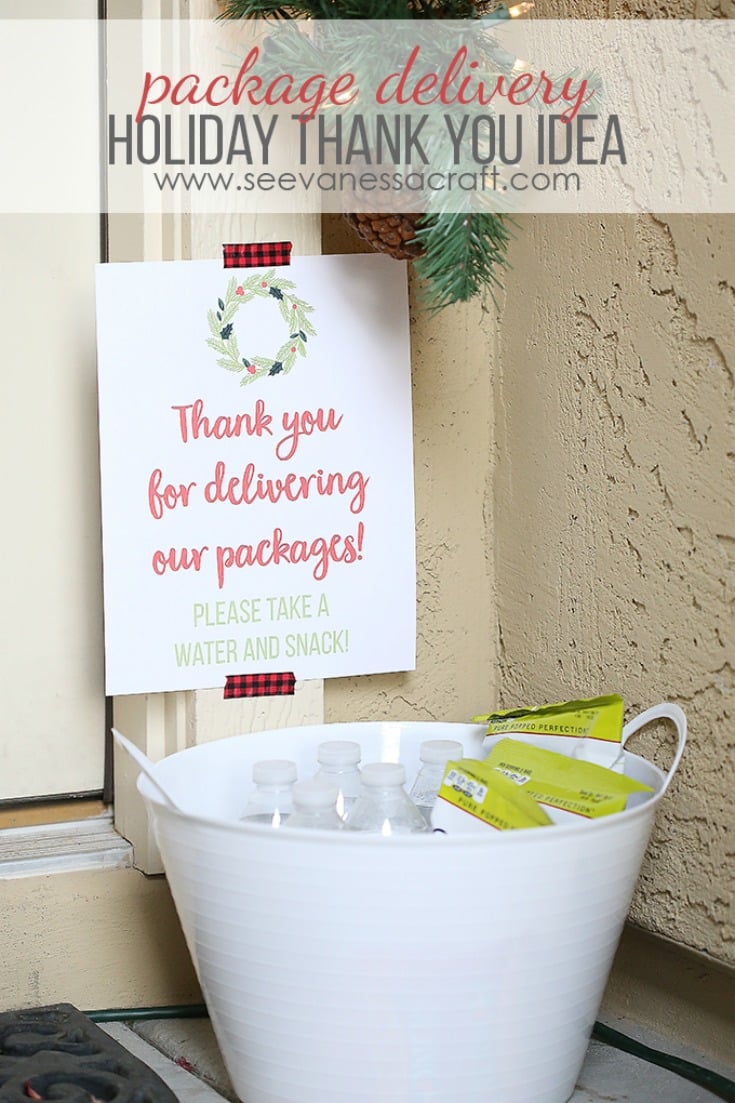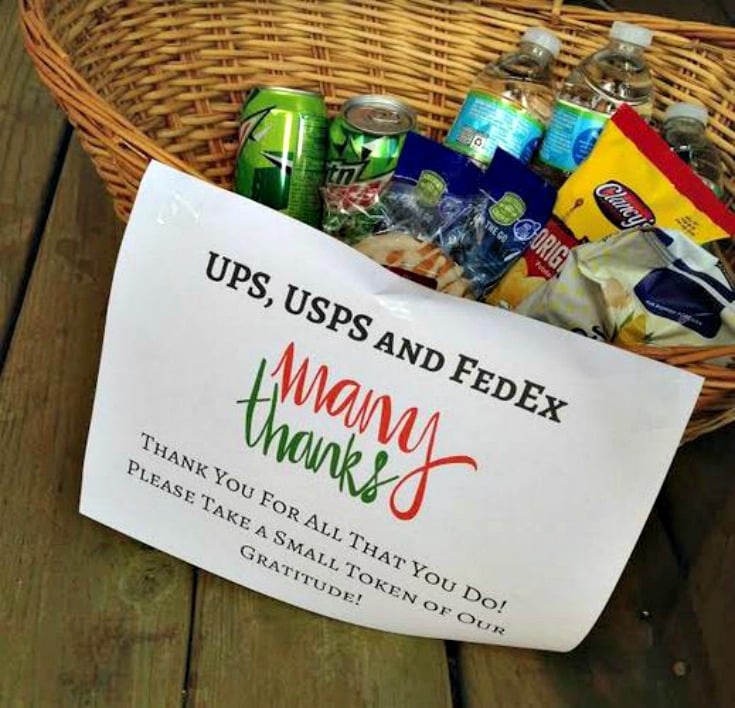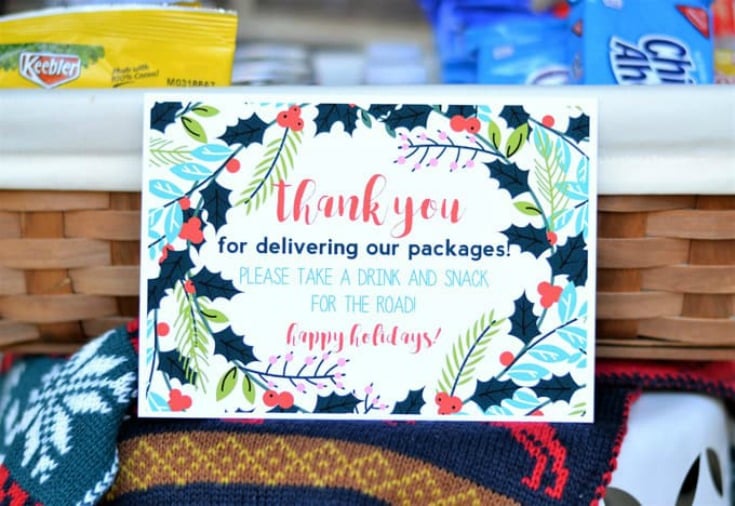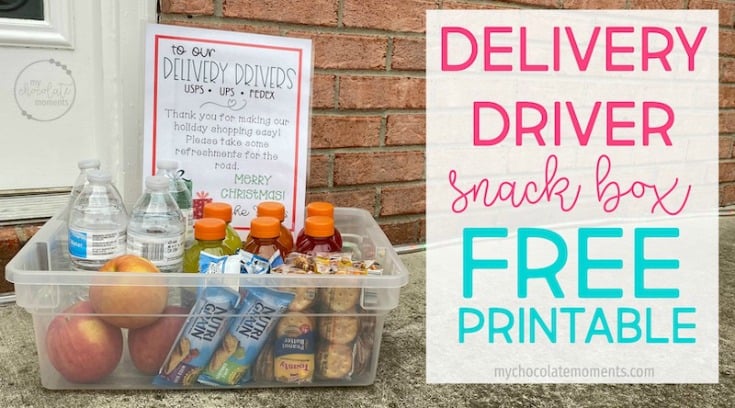 If you want to make your own snacks for your delivery drivers, then check out our Easy Christmas Snacks: Reindeer Chow and Free Printable!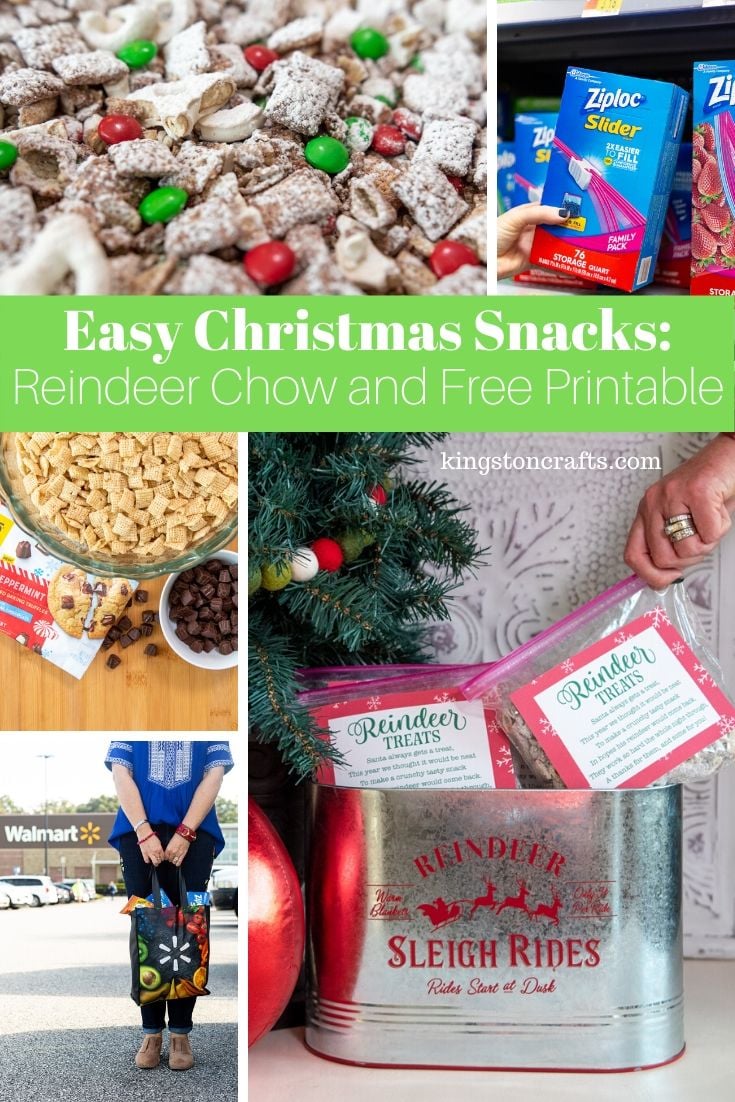 Title:
10 Thank You Signs for Delivery Drivers
Keywords:
thank you signs
Last Updated:
September 14, 2022